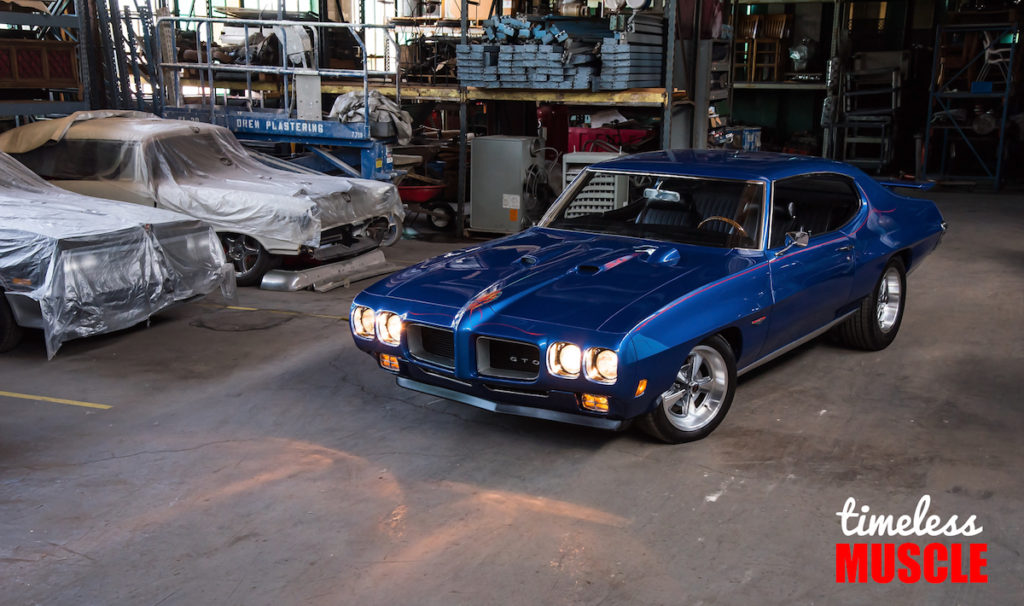 photos by: Scott Schwartz/Sam McConnell
A Young Man's Love for his GTO Turns into a Lifelong Affair
The Pontiac GTO is arguably the epitome of the quintessential muscle car. A large engine borrowed from a full-sized car and implemented into a smaller, intermediate vehicle, pumped up and uncorked made for a good time. The '64 GTO captured that very formula, with its 389-cubic inch mill and available with triple-deuce carbs, dubbed Tri-Power, it invented a new automotive segment that Ford had done that same year with the Mustang.
The difference was, the Mustang was a cute sporty car (at that time at least) and the GTO was launched as a subtle, but effective hammer laying down the law on the cruddy, hopped-up Tri-Five Chevys that flooded the boulevards at the time.
It also gave young enthusiasts a way to order a factory hot rod with a warranty. Naturally, there was some flack from the hot-rodder purists of the day, but who cares? The popularity and the hype surrounding the car spurred on more than just one or two copycats looking to get in on the action.
As time went on, the cars continued to improve, the engines became larger and the power output rose. Depending on who you talk to and which statistic you cite, you can argue that things had reached their peak during the 1970 model year.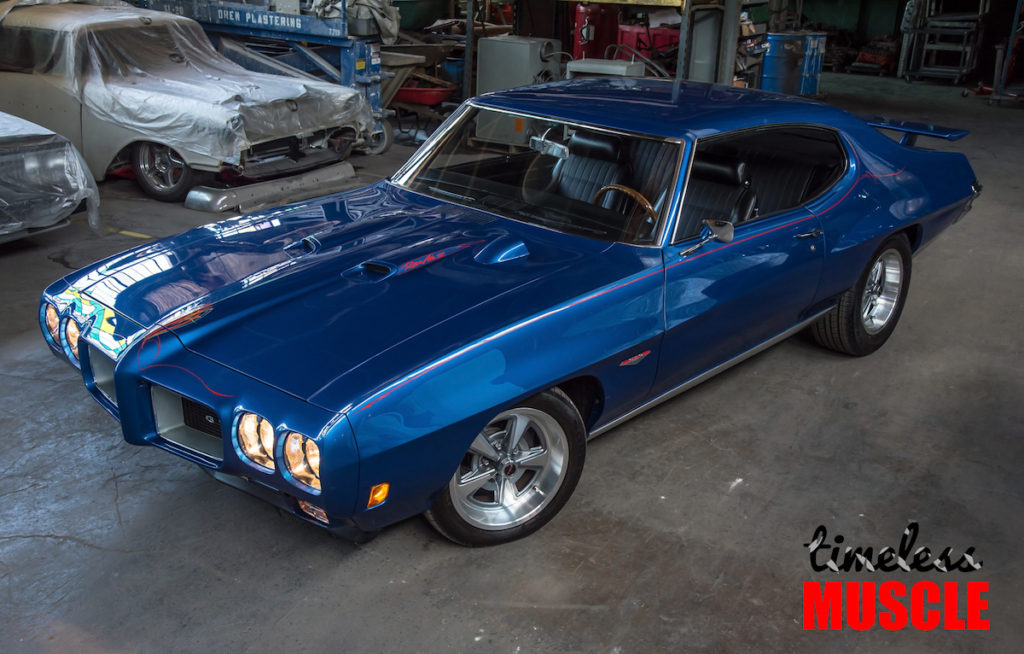 The displacement jumped up to a full 455 cubic inches as an available option over the 400 engine, and torque reached a peak of 500-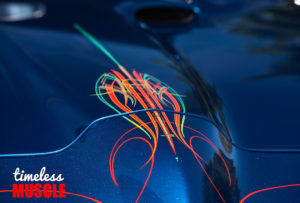 lb ft. Times were great for the muscle car, but it would quickly come to a screeching halt, beginning in 1971.
Fast-forward some 15-years later, and a 16-year old kid named Darren Carrier from Southern Ohio would happen upon this 1970 example you're viewing on this page. Inspired by both his father and older brother, both of whom are hardcore GM fanatics, Darren had his sights set on a GTO of his own after becoming enamored of his brothers' '67 convertible. Looking for something fun, fast and easy to build, Darren took to the Goat like any other high school kid would.
Originally sprayed in a classic Verdero Green, but essentially left for dead as a beat-to-death former drag car, Darren certainly had his work cut out for him. He would make subtle changes here and there, fixing this and that, and slowing bringing the old girl back to life and eventually making it a quick and decent daily driver.
Eventually the GTO was shelved as life happened, as is so often the case. The cobwebs were finally cleared off about five years ago to get the GTO back on the road. What's also a typical scenarios was the snowball effect that happens when a car begins a refurbish process. Once Darren and his crew dug into the car, it quickly became apparent that the car would beed a full frame-off restoration (sounds familiar!).
Starting under the hood, the Ram Air III 400 was rebuilt by Johnson Service in New Paris, Ohio. The bottom end and cylinder heads were remanufactured using all GM hardware as was the camshaft — utilizing a GM #9779068 RAM AIR III grind. The heads were assembled, planed and port-matched by Jay at Johnson Service as well, with the compression set to a healthy 11.0:1.
An aluminum high-res, single plane intake manifold has become a part of the recipe, as did a Holley Street Avenger 870CFM carburetor and a high-flow fuel pump. A K&N filter helps the Poncho mill breathe, along with a set of Ram Air exhaust manifolds, 2.5-inch diameter exhaust pipes and Flowmaster 40-Series mufflers.  The ignition cranks the 400 over with the help of an HEI distributor and a high-output coil.
Now although Darren doesn't have any dyno sheets on hand, he does estimate its power output somewhere around the 425 hp mark, with his own nephew, Chris Carrier, handling the tuning. While they were at it, they threw on a 6-quart capacity oil pan and a high-volume oil pump.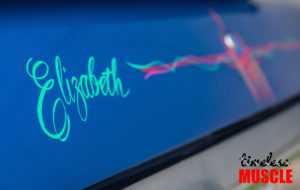 Sitting behind the vintage mill is a T-5 5-speed gearbox with a Hays clutch and lightweight flywheel, that Darren shifts the manual box with a custom, handmade shifter with a walnut shift knob. The power is then transferred to the stock driveshaft and the GM 10-bolt rearend, that houses 4.10 gears.
Keeping the car plants to the pavement is a pair of KYB front struts, a larger sway bar and 2-inch drop springs in the front, balanced out by the stock replacement leaves, Monroe air shocks and an aftermarket rear sway bar out back.
The rolling stock is particularly in treating, as the OE Rally II wheels were replaced with a more modern, lighter and very appropriate replacement — in the form of YearOne's 17-inch Rally II wheels.  The pride a smoother, and more modern look, to the classic Rally II. Bringing the Pontiac A-body to a halt, are a pair for SSBC front binders, and drums in the rear.
Looking at the body, and it's clear that some changes were made. First, a Judge rear spoiler flanks the rear deck lid, a hood tach was added as well as a front air dam. However, the aesthetics don't stop with a few Judge upgrades and modern wheels, oh no.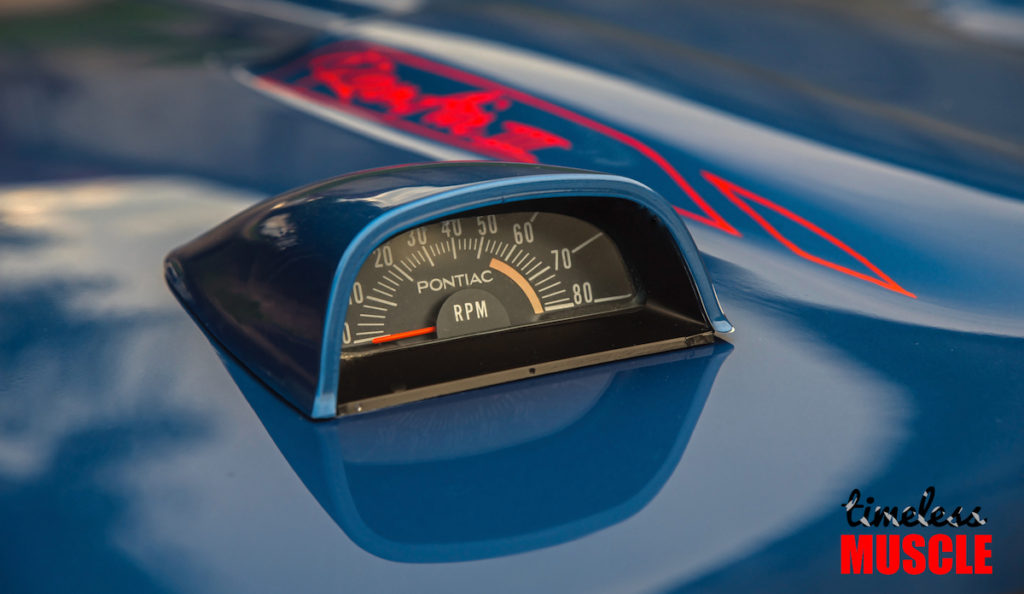 If you look closer, you'll notice that in addition to the unique blue hue sprayed onto the body (replacing the aforementioned Verdero Green), you'll notice touches of custom pin-striping on the car. All of it was laid down by Don "The Egyptian" Boeke out of Dayton, Ohio. Understanding that Darren's wife is a big supporter of Darren's love and passion for the car, he felt it would be a great way to honor her, by christening the car with her name.
Now some of our readers might not be particularly thrilled with that kind of personalization on Darren's GTO, but that's OK, because he has virtually no plans to sell the car. He even claims that he'll ultimately be buried in the car, jokingly (or is he?). I guess time will tell!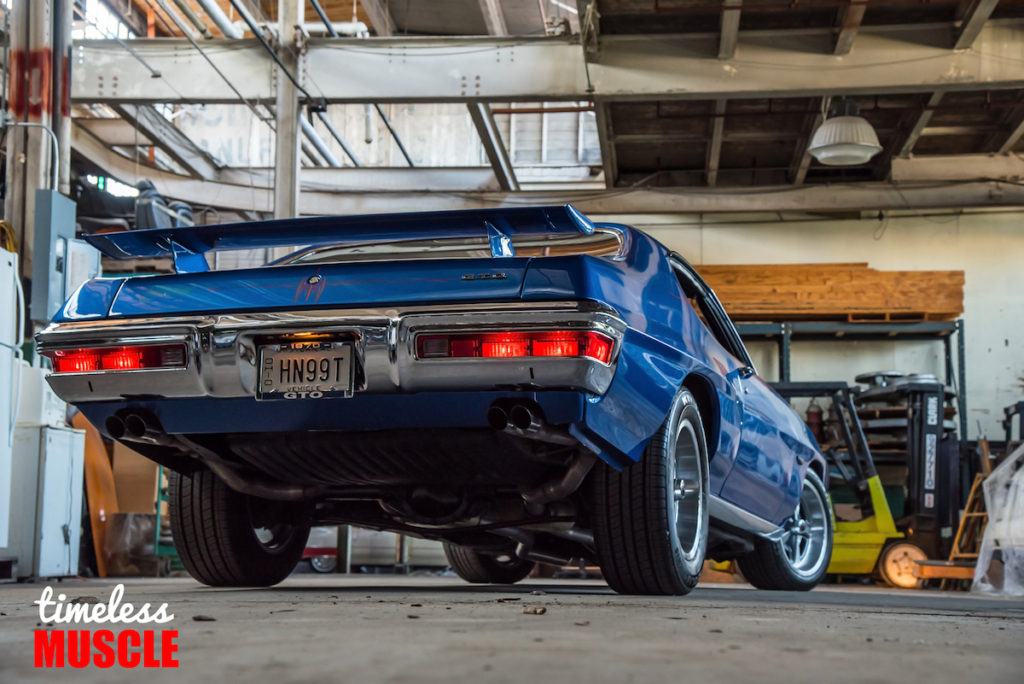 Rick Seitz is the owner and founder of AutoCentric Media, and has a true love and passion for all vehicles. When he isn't tuning, testing, or competing with the brand's current crop of project vehicles, he's busy tinkering and planning the next modifications for his own cars.