The Buick Grand National is a car that that made a name for itself in the 1980s, right off of the assembly-line. Much like the CTS-V and Dodge Hellcat cars of today, it was quick out of the box, but very easily modified with just a handful of speed parts and some tweaking. While they where 14-second cars on Day One, some Day Two mods would easily put the cars solidly into the 12-second bracket. For an OHV turbocharged V6, it was mind-blowing back then and still impressive today.
After tinkering on our own evolving pro-touring Buick Grand National build of the last few years, you'd think we'd have our fill of them. The old adage; "if you've seen one, you've seen them all" seems to fail in respect to Turbo Buicks. So when this video popped up on YouTube, depicting this particular example we had to sit through the end. The editable footage impresses, but the aesthetic and execution of the car itself doesn't fall short. Still rocking its turbo V6, the owner has carefully chosen quality parts to increase output from around 200hp to the rear tires, to nearly 650hp and a mouth-watering 890lb-ft. of torque. That's not a typo; eight-hundred and ninety pounds feet of torque, to the rear tires.
Of course, it wouldn't have been made possible without the help of built factory 3.8L 109 V6 block, stuffed with TRW pistons, an Eagle crank, a COMP Cams lifter and camshaft, PAC valve springs, T&D rockers, a Precision turbocharger, a healthy Racetronix fuel system, FAST XFI and much more. The pro-touring setup includes substantial Baer brakes and a Ridetech suspension system. The full build list is at the end of the clip. Enjoy!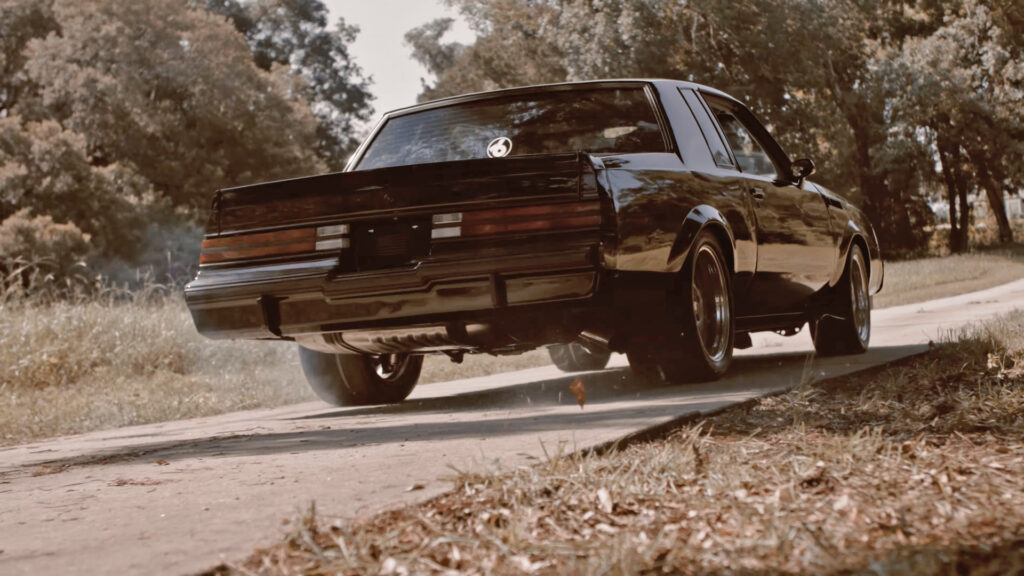 Rick Seitz is the owner and founder of AutoCentric Media, and has a true love and passion for all vehicles; GM, Ford, Dodge, imports, trucks — you name it! When he isn't clacking away on his keyboard, he's building, tuning, driving or testing his current crop of personal projects!