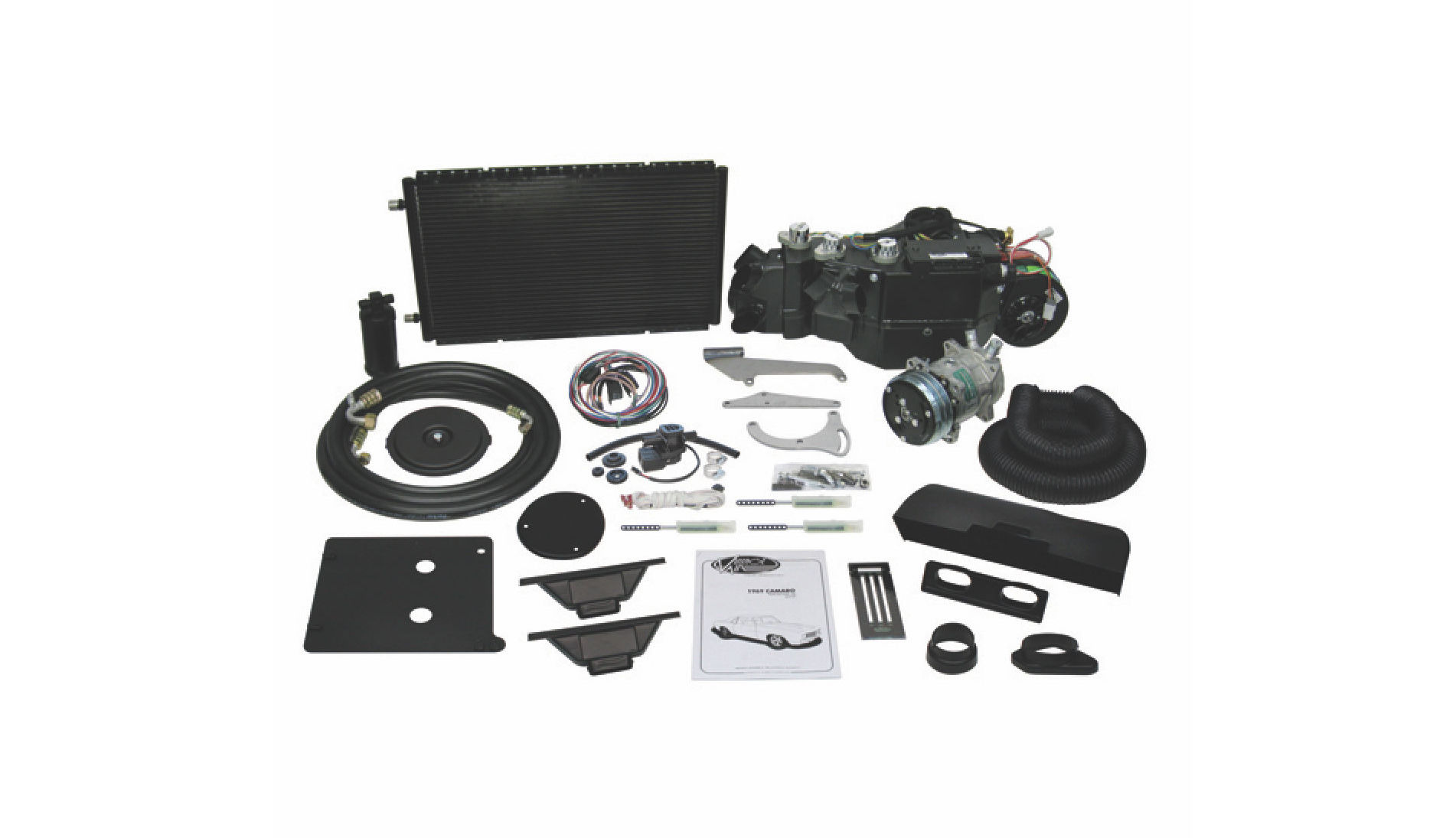 When it comes to early model air conditioning systems, Vintage Air is one name that people turn to first for their project. These systems allow you to upgrade to a nicer a/c system, or add one where there hasn't been one before. Vintage Air continuously researches better ways for their systems to work in your car, and the SureFit system has recently be redesigned as a part of that evolution of their product lines.
For 1967 and 1968 GM F-Bodies, the SureFit system has been upgraded to incorporate features for improved performance and appearance. Users will notice new hose routing coming through the fenderwall, improved evaporator height in-dash, condenser mounts with integral drier bracket, and a control conversion that does away with the three-blower switch for infinite blower fan speed adjustment. Learn more in the official release from Vintage Air below.
Official Release:
New Features in the Gen IV SureFit kit Allow for an Easier and Cleaner Installation in Early F-Body Vehicles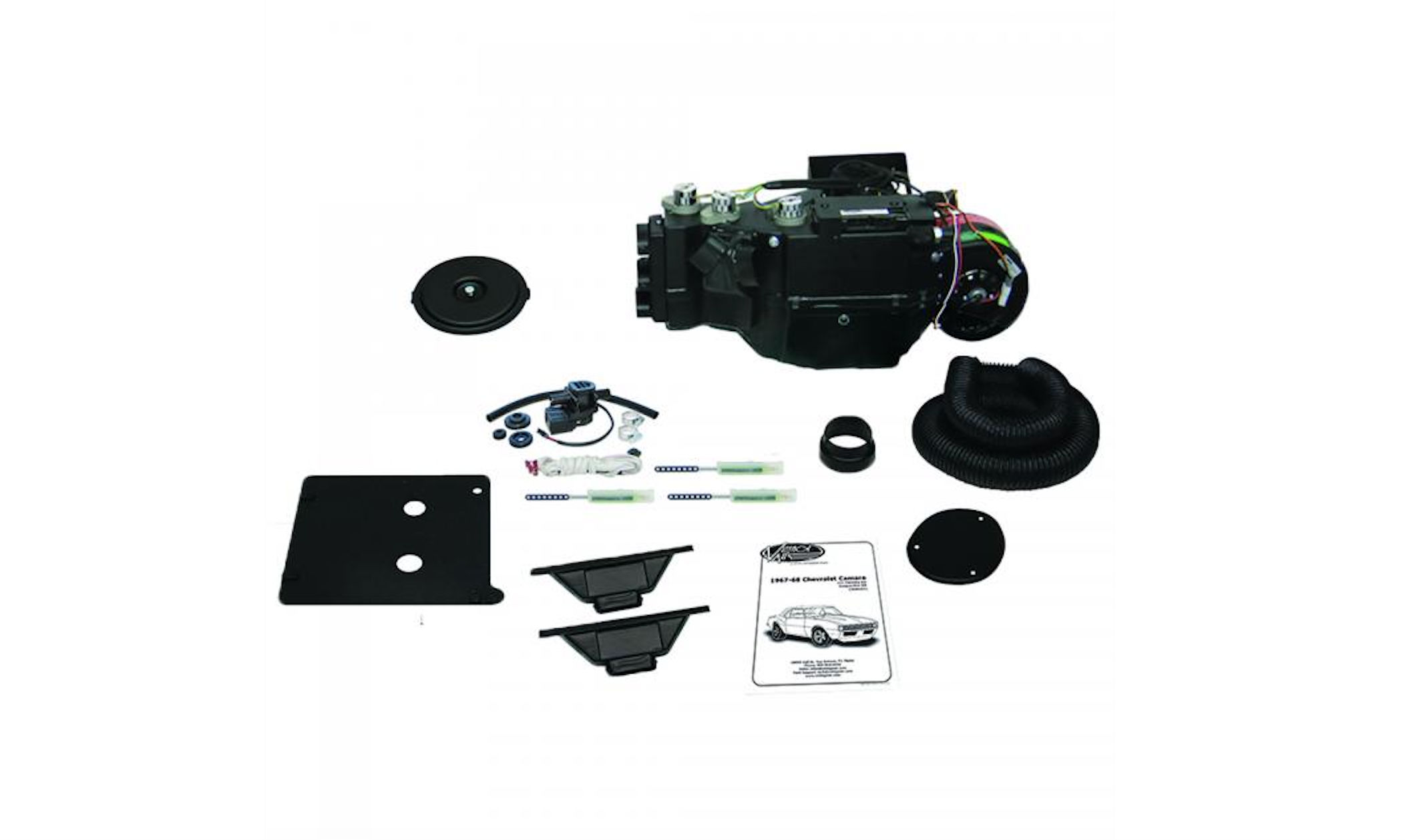 Vintage Air, the leading manufacturer of complete performance air conditioning systems for muscle cars, hot rods and street rods, has announced the release of its updated Gen IV SureFit air conditioning system for the 1967 and 1968 Camaro and Firebird models. This new system is available as both a Complete Kit and Evaporator Kit and features several new upgrades including fenderwell routing and infinite blower fan speed adjustments.
The early GM F-Body cars are some of the most popular in terms of restoration and racing. As part of Vintage Air's continuous improvement with engineering goals, the new 1967 and 1968 Camaro and Firebird SureFit kit now incorporates several features that will enhance its appearance and performance. Upgrades include a new hose routing through the fenderwell, evaporator height in-dash, condenser mounts with integral drier bracket and a control conversion. The control conversion involves doing away with the three-speed blower switch on the factory A/C cars and adding in an infinite blower fan speed adjustment so you can attain that, "just right temperature".
The upgraded '67-'68 F-Body Gen IV SureFit air conditioning system will be available as a Complete Kit for factory A/C cars (Part Number 964190) and non A/C Cars (Part Number 961190). For those installations that do not require the under-hood components, Evaporator Kits are also available for factory A/C car (Part Number 564190) and non A/C car (Part Number 561190) models.
Vintage Air systems are made in the USA, come with all parts necessary for a complete installation, and are backed by a three-year warranty. For more information on the Vintage Air Gen IV SureFit air conditioning system for the 1967 and 1968 Camaro and Firebird, visit www.vintageair.com or call (800) 862-6658.
About Vintage Air
Vintage Air offers the most comprehensive line of high performance air conditioning components designed for street rods, sport trucks and performance cars. Owned and operated by experienced street rodders who have been involved in the sport for forty years, every Vintage Air product incorporates the very latest technology available and offers you the greatest efficiency and reliability available. Vintage Air's goal is to help you cool your specialty vehicle in a more informed way and to supply you what you really need to get the job done right!
Shawn Henry is a Texas native who has spent the majority of his career building and selling F-Bodies and Corvettes. Now studying journalism, he is taking a new direction with his love of GM Performance vehicles.