There's no denying the fact that trucks are popular right now — hugely popular — and we've been seeing nearly as many light-duty pickups at various racing events in recent years, as we have traditional pony cars. With an LS or GEN-V LT under the hood, you simply can't go wrong, and with such a vast and continually growing aftermarket, the sky is pretty much the limit in what you can do.
Why are these trucks so popular? You can chalk it up to the drivetrain, but with a need to tow the race car, haul engines and larger speed parts around, as well as requiring a vehicle to double as the family truckster, you can see why. Toss in the fact that from the factory, the stock power levels simply can't overcome the massive cub weight, and it's no wonder why so many gearheads are building their trucks for more power and performance. We're guilty of this ourselves.
So just recently, a video of a twin-turbocharged LT-based GMC Sierra cranking out over 1000hp, found its way into our email inbox from an industry friend. Built by Lingenfelter Performance Engineering, in conjunction with Armageddon Turbo Systems, HP Tuners, Jet-Hot, Titan Precious Metals and Garrett, the truck features a healthy 6.2L-based long block, stuffed with Lingenfelter internals.
A pair of Garrett snails are mounted to the exhaust, and an Armageddon front mount, air-to-air intercooler helps provide a dense charge for cool, incoming air. With a fortified bottom end, a boost-friendly cam and other necessary supporting modifications, the truck was able to lay down just shy of 980hp on E85 at the tires, and 1170 on an engine dyno.
With an unassuming outward appearance, there's about to be a lot of hurt feelings on race day. Check out the video above to see what exactly went into making this truck the ultimate sleeper!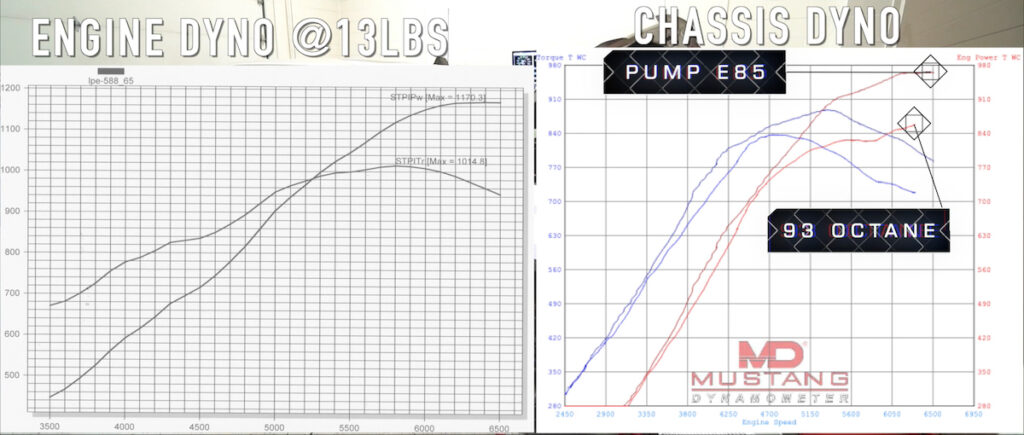 Rick Seitz is the owner and founder of AutoCentric Media, and has a true love and passion for all vehicles; GM, Ford, Dodge, imports, trucks — you name it! When he isn't clacking away on his keyboard, he's building, tuning, driving or testing his current crop of personal projects!