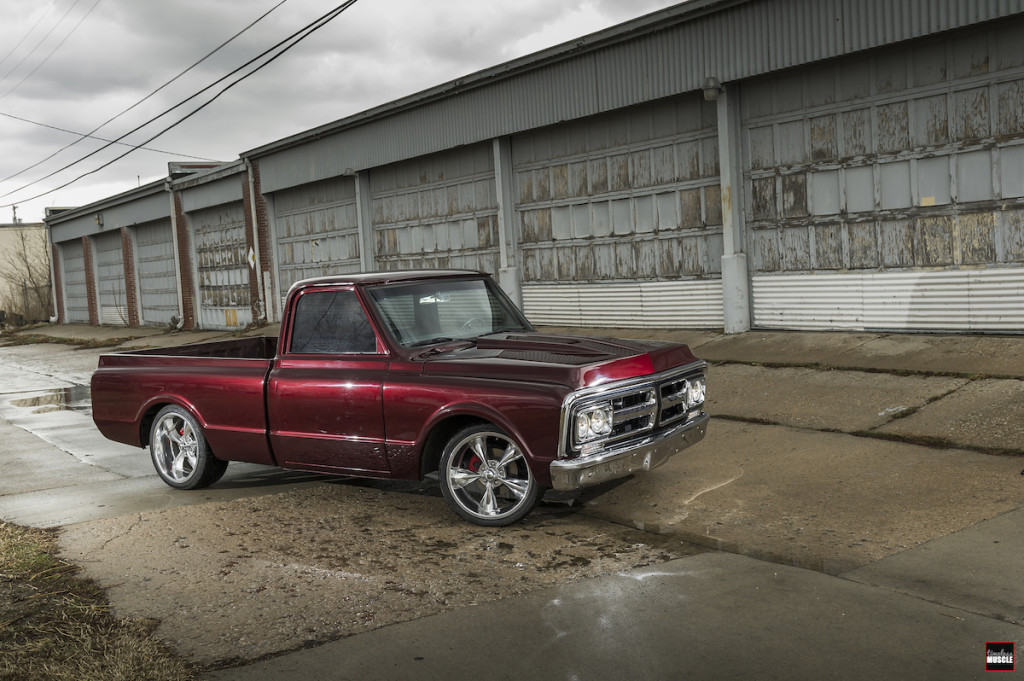 photos by: the author
Looking for a C10 Truck to Call His own, Dale Kennedy took the Simple, but Effective Approach
If there's one thing that has changed over the course of the last several years in the muscle car hobby, it's the rising popularity of muscle-era pickup trucks. Twenty years ago, we witnessed the decline in muscle car prices from their mid-80s boom, as the recession took hold and values plummeted. Then around the year 2004 or 2005, we not only saw a resurgence in their value (thanks to auction houses like Mecum and Barrett-Jackson), but there was something of a trickle-down effect.
No longer relegated to the textbook definition muscle cars like the Chevelle SS, Road Runner and GTO, we began to see a legitimate interest in the base model Malibus, Satellites and LeMans/Tempests. The reasons for this vary, but it was mostly due to the fact that they offered a very similar look and drivetrain layout as their iconic counterparts at a fraction of the cost – allowing more budget-minded enthusiasts an opportunity to build the cars they envisioned without hurting the value of a more collectible car.
Over the years, even the values of the entry-level versions of the Big Three intermediates started to climb, and the next trend became the later-model '70s cars and even muscle-era Chevy/GMC C10s, Ford F100s and the Dodge D100s. Ten-fifteen years ago, you could score a '67-72 Chevy/GMC C10 all day long for a six-pack of beer and a used speaker box. Not anymore. The value of these things have shot through the roof, making solid examples with a fair sticker price more difficult to come by. Which brings us to our story…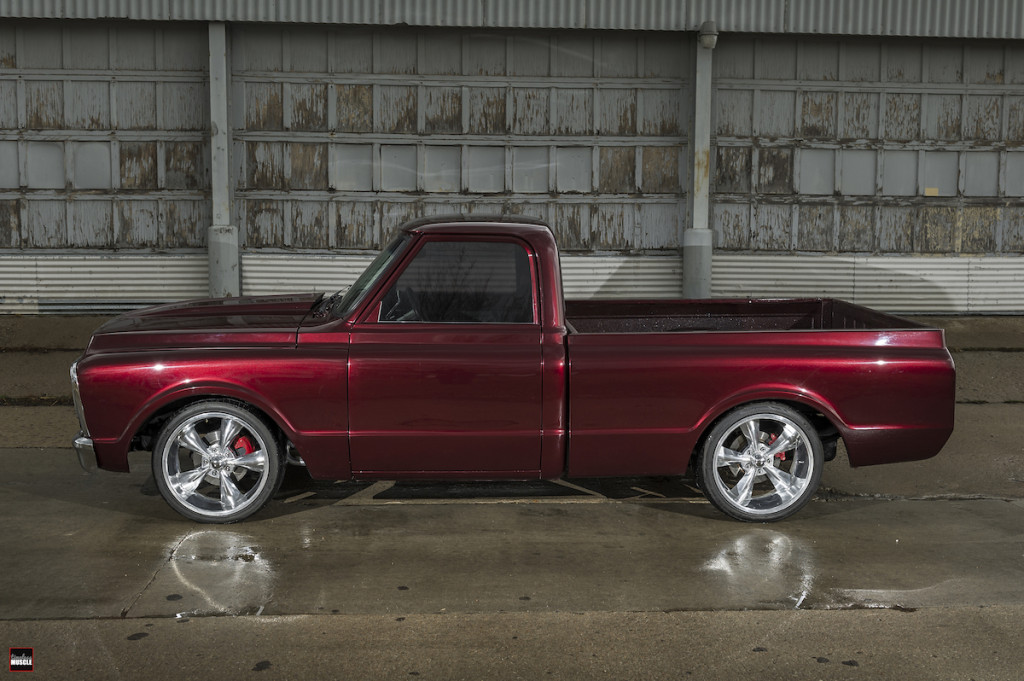 It was time in Dale Kennedy's life to start his search for a truck that he could call his own.  He started his quest to find a C10 in either a short wide or step-side bed style truck.  After searching many Oklahoma newspapers' classifieds, his project truck was finally found.  On a small car lot his search brought him to a 1971 GMC Stepside.  Although it was in pretty poor condition from  sitting outside for many years, and the drivetrain in need for replacement it was a good starting point for Dale to build himself a custom truck.
Once Dale got his '71 back to his garage his first thought was to just throw in another drive train and give it a basic paint job to get it back on the road. His first plan for the rebuild was scratched off the drawing board after he got into the disassembly of the truck.
Dale discovered rust, and lots of it, so the decision was clear that the truck needed to be torn down to its frame.  Once that was done, the frame was sent off to get sandblasted and painted.  Next, the suspension had a complete overhaul.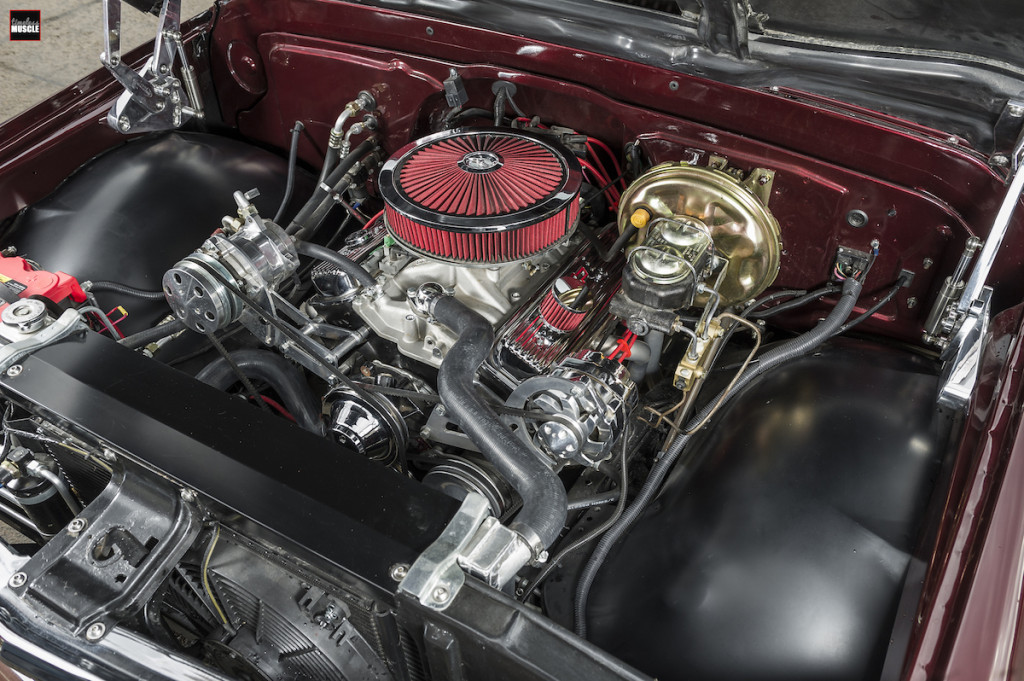 While the chassis was getting some love, it gave Dale a chance to rebuild the powertrain. A new 350 cubic-inch, 330 horsepower Chevrolet Performance crate engine was chosen to power the beast.  With the additions of a Holley fuel-injection system and Hooker headers gave his motor beloved extra horsepower we all know and love.  Coupled up to a fresh 700R4 transmission made things pair up quite nicely for a strong drivetrain.
To put all that newly-found horsepower was a posi-track rearend and new stronger axels.  To make the truck stop without a sweat, a four-wheel disc brake setup was installed.
Dale started back to the body of the truck and in no time the amount of panels with rust soon became a lot of parts that needed to be replaced.  In went the new rocker panels, floor panels and various cab patches.  Once all the parts were welded in, a coating of Line-X was sprayed on the underside of the cab and the inside floor.
After a quick call to Michael Johnson with CJ Hotrods, a plan was made to help Dale with the re-assembly and finish work his truck needed.  The pile of parts that Dale had collected was delivered to CJ Hotrods to began the transformation.
The interior work was put into the careful hands of Ronnie Drummond of Drummond's Hot Rod Garage.  A set of bucket seats from a 1996 Tahoe were re-covered with two/toned charcoal gray and burgundy inserts.  Next, the door panels, kick panels and headliner got the same leather treatment to bring the flow through the interior design.
Erin Wickizer with Wickizer Automotive helped get the electrical all wired up and installed the addition of a Vintage Air system.  Once that was all completed Eric was not done. Door poppers helped out with the newly shaved door handles and electric windows to operate the single glass doors.
The four year project rolled out of the shop and Dale could finally step back and take a look at what he had created.  He was blown away with how it all came together and couldn't have been happier with the results. He would like to thank all the guys at CJ Hot Rods, Ronnie Drummond, Eric Wickizer and all Dale's friends and family members who stood by his side throughout the build process.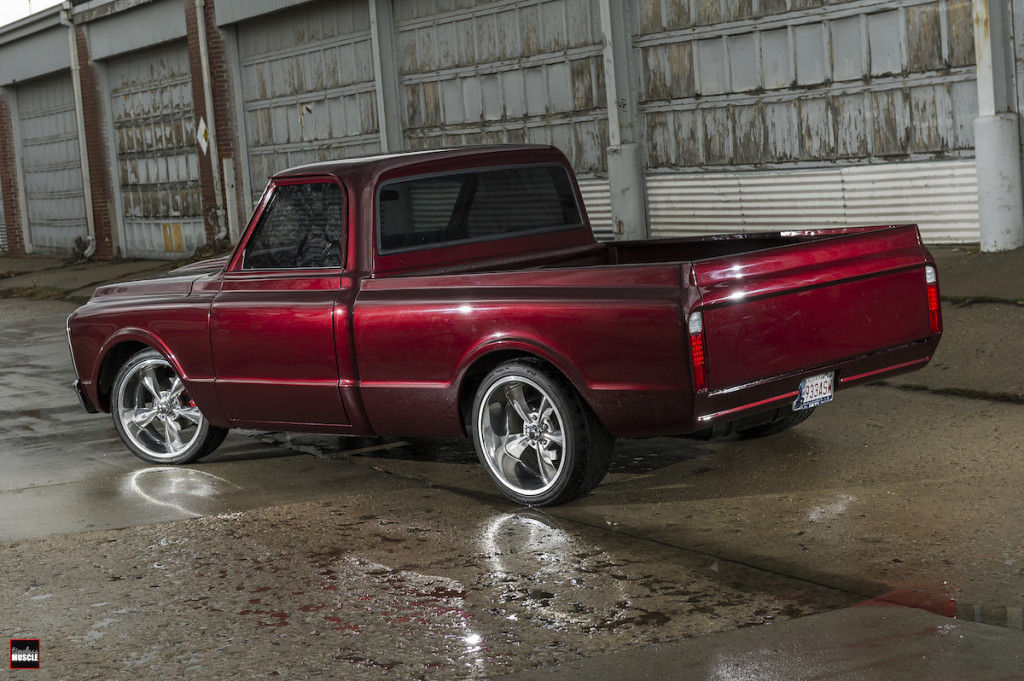 Being enamored with everything with wheels since he was a kid, Grant Cox has lent his photography and editorial talents to some of the biggest names in the automotive industry, and is one of the latest talents coming on board to GM EFI Magazine.