Back in the '80s, making the switch from carburetors to electronic fuel-injection wasn't easy. There were plenty of pushback and growing pains along the way, and hot-rodders had initially avoided computer-controlled EFI cars like the black plague.
Quickly, however, that started to change with the TPI-powered F-bodies and Vettes, and EFI-equipped Fox-Body Mustangs. The front-drive, 2.2L turbocharged Mopars captured a bit of a niche, too, but it was the Buick Turbo Regals that really changed the way people felt about "the way things were going" at the time.
For 1984, Buick had taken their near decade-long running 3.8L turbocharged V6 to the next level, with sequential fuel-injection and improved electronics. In 1986, the addition of an intercooler, an updated turbo, and several other key changes made the car a 13-second capable machine right out of the box, and a force to be reckoned with on the streets of the 1980s.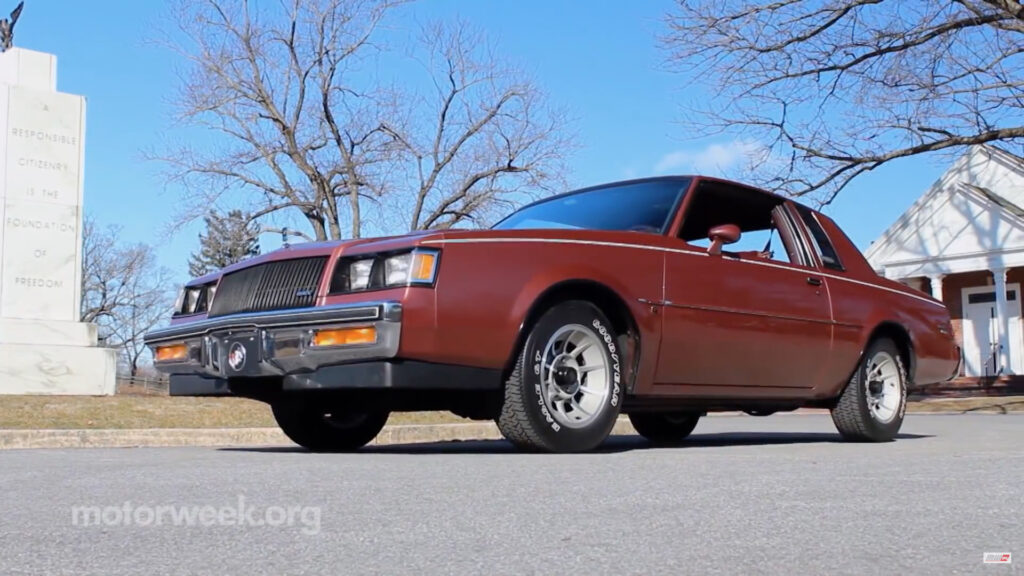 The car went on to be highly-regarded by auto journalists of the day, with little to complain about — apart from some citing an aging chassis that dated back to 1978. Aftermarket companies and the younger gearheads of the time gravitated to the cars like white on rice, and it wasn't long until we started seeing Grand Nationals in the 12s, 11s, and even the high-10s with fairy minimal mods.
However, it wasn't just the Grand Nationals and the GNXs laying down the law on unsuspecting pony cars and throwback muscle, but it was also the lighter and more cost-effective T-Types and Turbo-Ts getting in on the action, too. For those completely unfamiliar, we've covered this, at length, in an earlier story but our colleagues at MotorWeek spotlighted such an example in the video above.
Providing all of the same creature comforts and aesthetics that your grandpa would have wanted back in the day, the ('84-86) Regal T-Type and T-Package Regals of 1987 packed the same turbocharged punch of their all-black sister cars. One of them recently popped up in the MotorWeek staff stable, and it's definitely an example that any Buick aficionado would be proud to own!
Rick Seitz is the owner and founder of AutoCentric Media, and has a true love and passion for all vehicles; GM, Ford, Dodge, imports, trucks — you name it! When he isn't clacking away on his keyboard, he's building, tuning, driving or testing his current crop of personal projects!