Holley's MoParty™ Takes Over Bowling Green, KY September 18-20th
The inaugural Holley MoParty will be taking place September 18-20th at Beech Bend Raceway and is guaranteed to be the ULTIMATE party for Mopar enthusiasts! Holley will be incorporating a number of event segments into the event, including their well-known Grand Champion and autocross competitions, drag classes, a dyno challenge, an Australian style burnout contest, show-n-shine and more! Read on below for more information and visit us on moparty.com to stay up-to-date!
Holley's MoParty is open to any vehicle with a Mopar engine. Whether you've got a classic B-body or you're rolling in a late model Charger or Challenger, there's something here for everyone in the Mopar family!  Have you swapped a Gen III Hemi engine into a custom rat rod or other vehicle make? We approve! Bring it out and join in the fun!
GENERAL LEE LAUNCH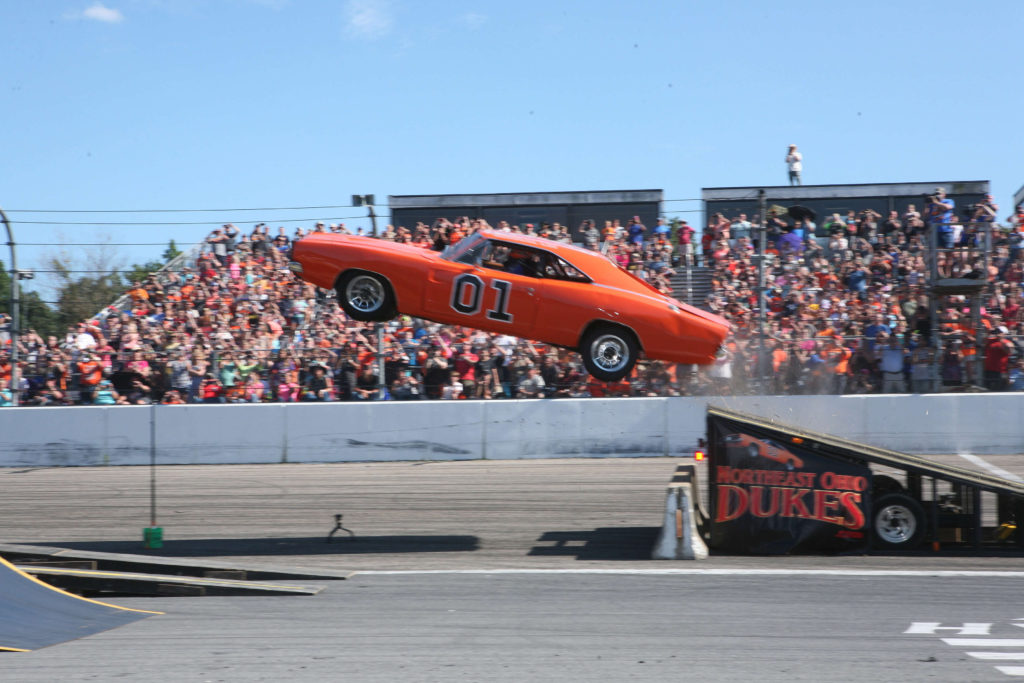 We're out to set the bar high on the inaugural Holley MoParty, and the event wouldn't be complete if there wasn't a Dodge Charger flying through the air! Stunt driver James Smith will be attending MoParty all the way from Appleton, WA, to jump a General Lee smack dab in the middle of Beech Bend's oval track! Who knows, if the crowd response is positive enough he may even send her up on two wheels for a bit. He should have time to do a couple of jumps during MoParty before Boss Hog and Sheriff Roscoe catch up (they always seem to be lagging behind)!
The autocross is a great way to test the abilities of both car and driver. The autocross is a low speed competition designed to highlight the handling, acceleration and braking of a vehicle. The wide sweepers, tight hairpins, chicanes, and slalom sections of the course will keep your adrenaline pumping from start to finish. You're guaranteed to enjoy a lot of track time over the course of the three day event.
3S CHALLENGE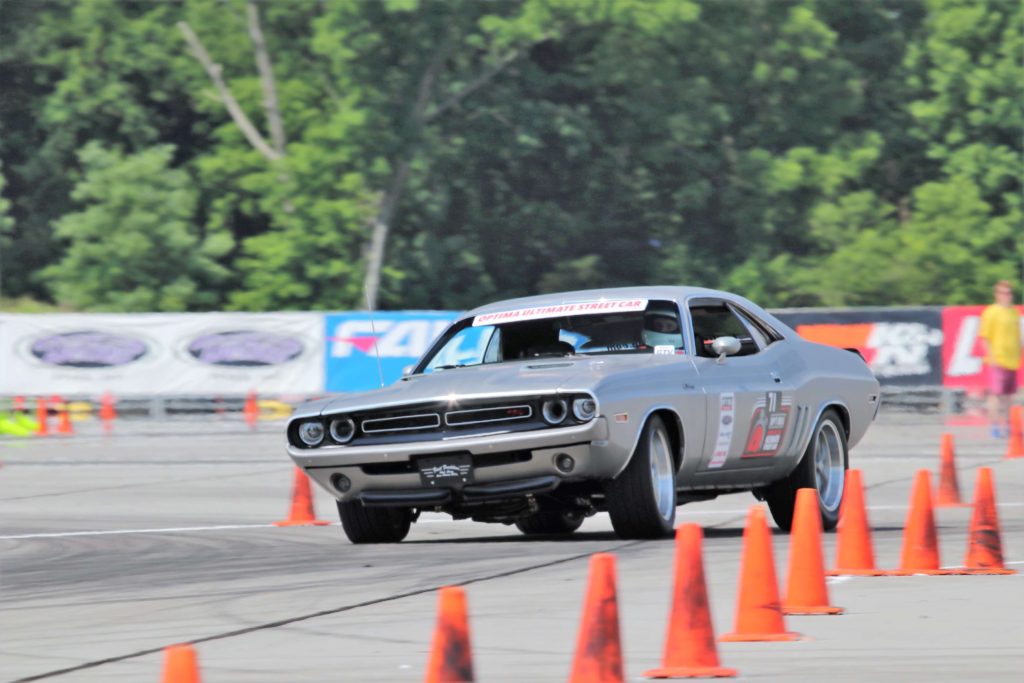 The 3S Challenge puts your ability to Speed, Stop, and Steer your Mopar to the test! Drivers had better be proficient at all three if they hope to be competitive in this event segment. The format pits both drivers side-by-side in a low speed drag race, a 180-degree turnaround at the end, a slalom on the return, and a stop box to complete the run. Each "run" will be a total of left side course time added to right side course time. The winner is determined by the fastest combined left side and right side run. All runs must be clean – any contact with course markers, cones or stop box cones will result in a DNF.
GRAND CHAMPION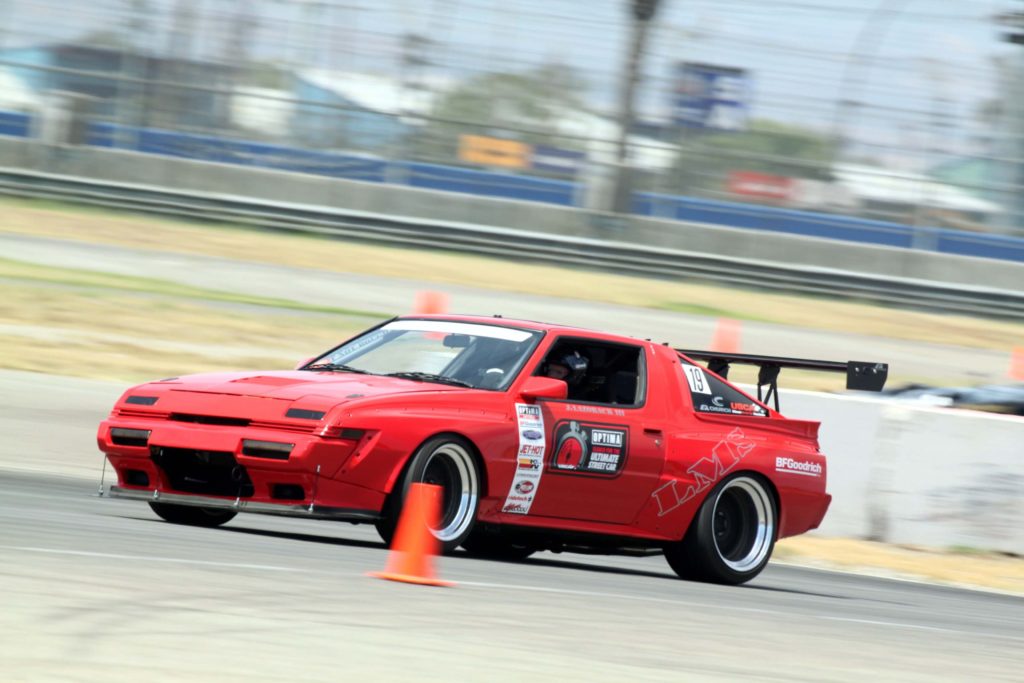 Holley is looking to crown a Mopar Grand Champion at MoParty! The Grand Champion competitor who can do the best all-around job on the autocross, the 3S Challenge and on the dragstrip will be crowned the winner. There are three classes for Grand Champion competition at MoParty: Late Model, Vintage, and Truck. Check out the website for more information and for a look at the Grand Champion competition rules.
SHOW-N-SHINE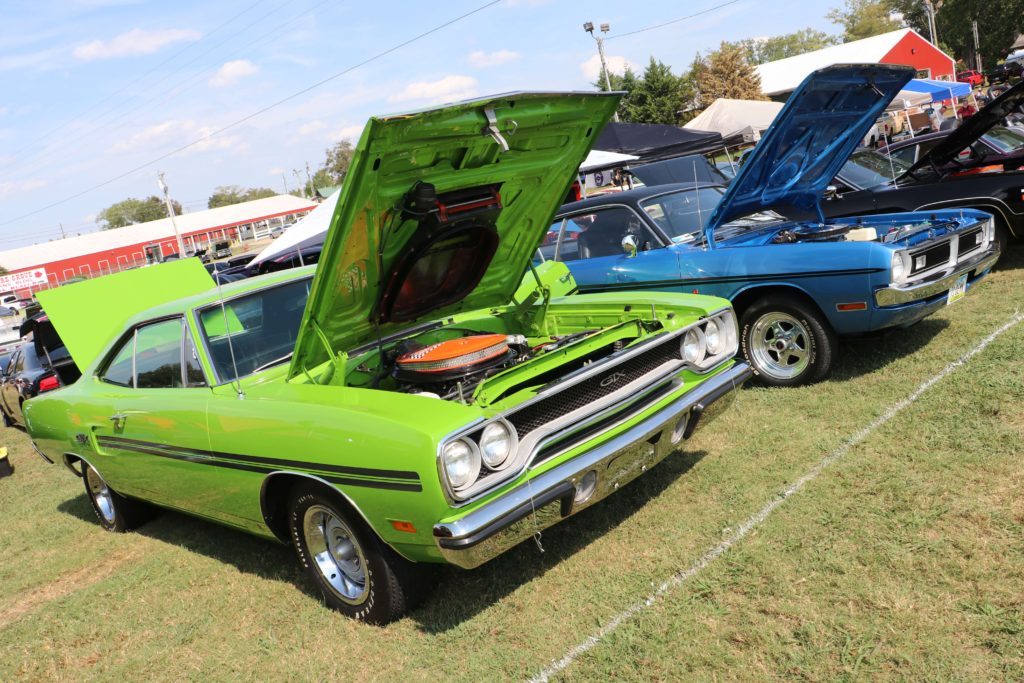 Have you built a Mopar that is second to none? Whether you've got an amazing early model Challenger, D100 pickup, or AMC, Holley's MoParty will deliver one of the best car shows for Mopar enthusiasts on earth! If nice paint and flawless chrome is your thing, then the Show-N-Shine is the place for you. Experienced judges will be on hand looking for the details and the Holley crew will be choosing their favorites as well.
DRAG RACING CLASSES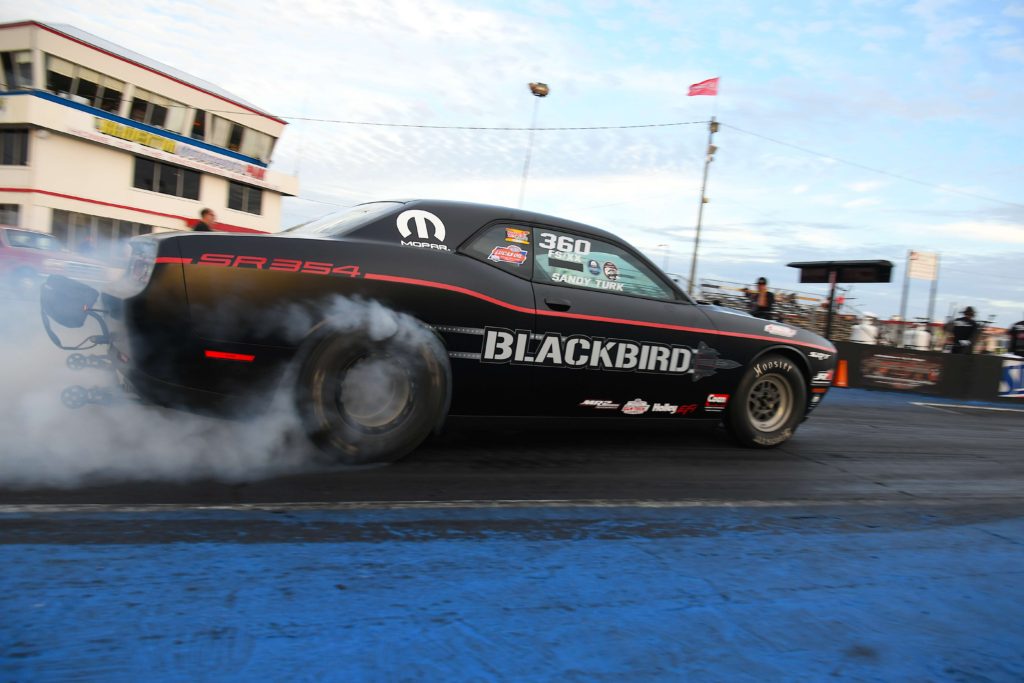 Holley has put together a number of wheelie inducing drag classes for the inaugural MoParty. Register for one of our drag classes, grab your helmet and load up your Mopar to come race with the rest of the Mopars that like to rip down the 1320! Whether you're ready to take your ride down the quarter mile for the first time in our Grudge Test-N-Tune class, or if you're seasoned competitor, MoParty has a class for you.
BURNOUT CONTEST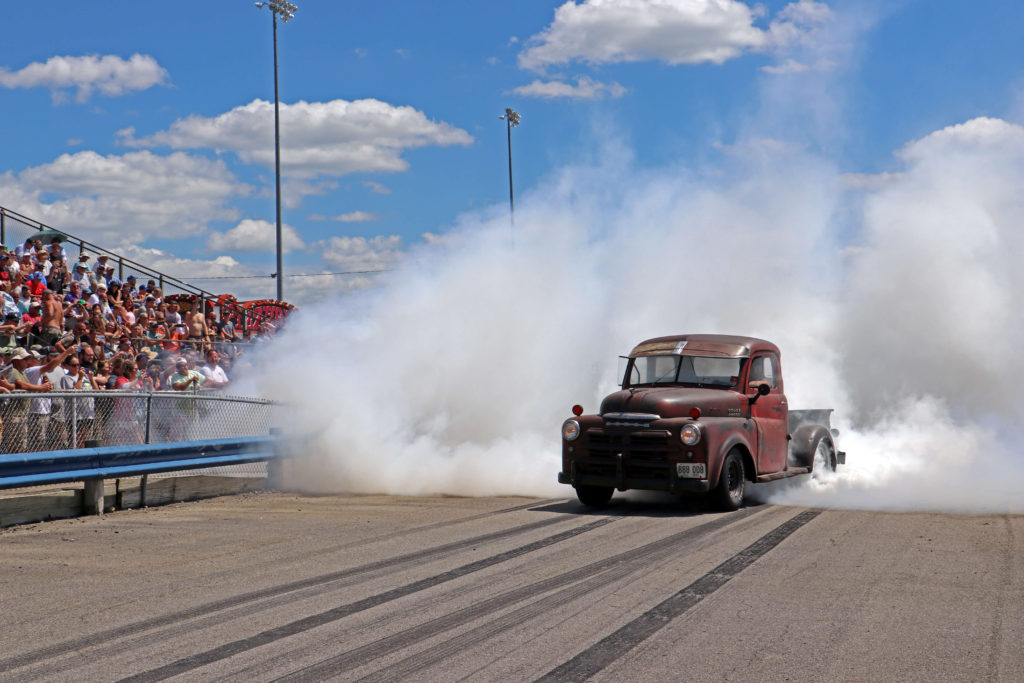 Get ready for the ultimate burnout contest as several of the wildest Mopars on the planet roast their tires to impress a jury of their peers. The Mopar crowd will be screaming as they enjoy an Australian style burnout competition held inside the Beech Bend Oval. Participants will be pre-selected by Holley ensuring wild burnout action. Contestants will have the entire inside oval to show us what they can do. If you're interested in participating, send us an email to moparty@holley.com with your contact info and why you should be selected!
DYNO CHALLENGE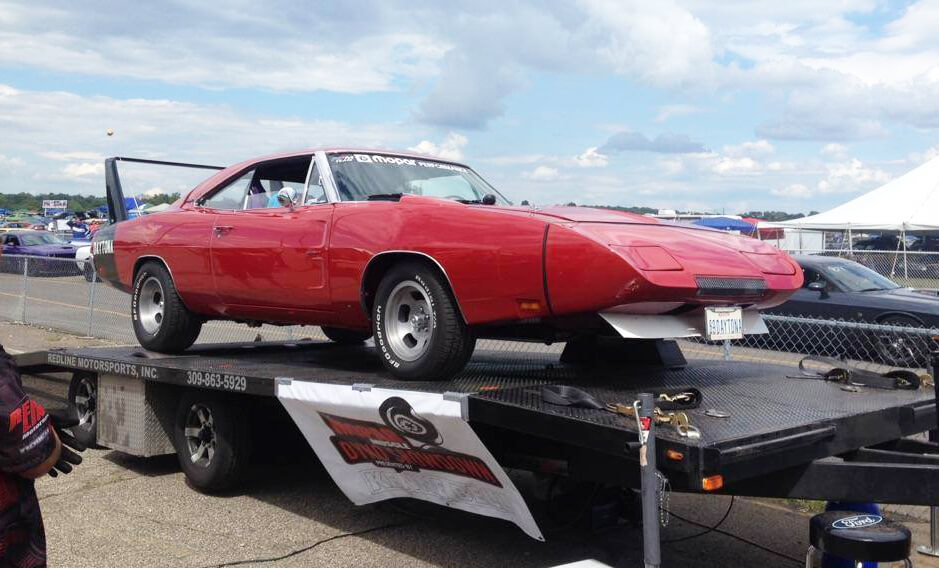 Does your Mopar generate serious horsepower?  Then bring it out to the MoParty and strap it on the rollers to show us what it's got! At Holley we are all about proving the performance of a vehicle and that includes knowing what kind of numbers a performance vehicle can lay down.
Any registered MoParty participant can have their vehicle measured for horsepower and torque by visiting the dyno area and signing up. Sign up is first come, first serve so the sooner the sign-up the earlier the opportunity to jump on the chassis dyno.
COUNTRYSIDE CRUISE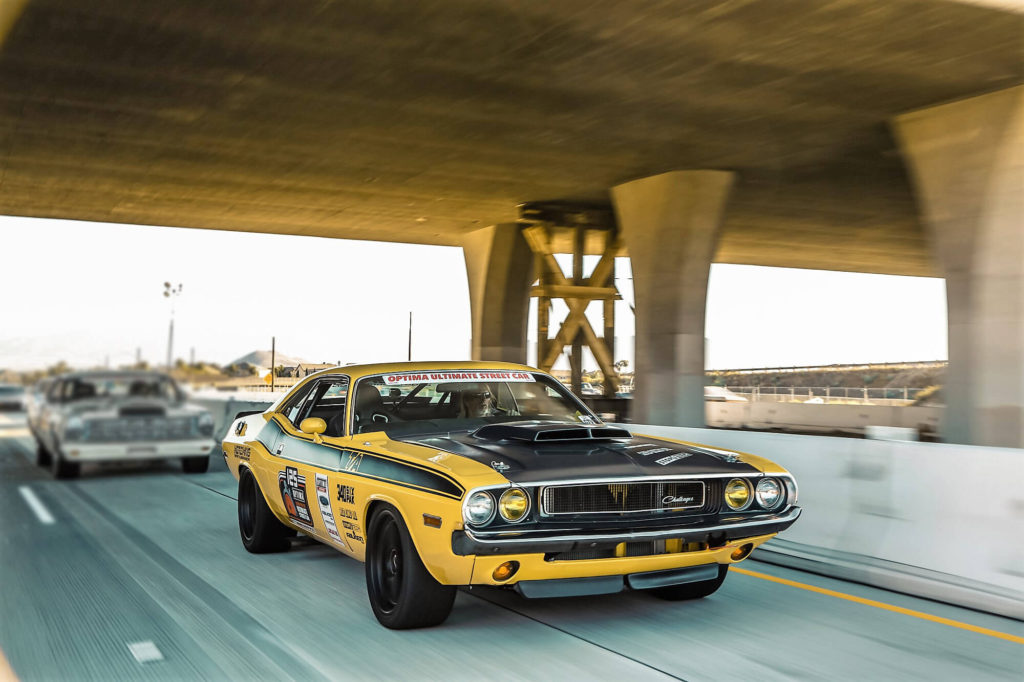 The countryside cruise offers a welcome break from on track competition at MoParty and gives competitors and their families an opportunity to socialize and take in the beautiful winding back roads of Kentucky. The cruise also allows competitors to showcase the highway manners of their ride.
The digital scavenger hunt component adds a little competition element to the mix. Participants that find all of the items and have the pics to prove it will be entered in to a drawing to to win a $500 Holley product certificate!
MOPARTY SWAP MEET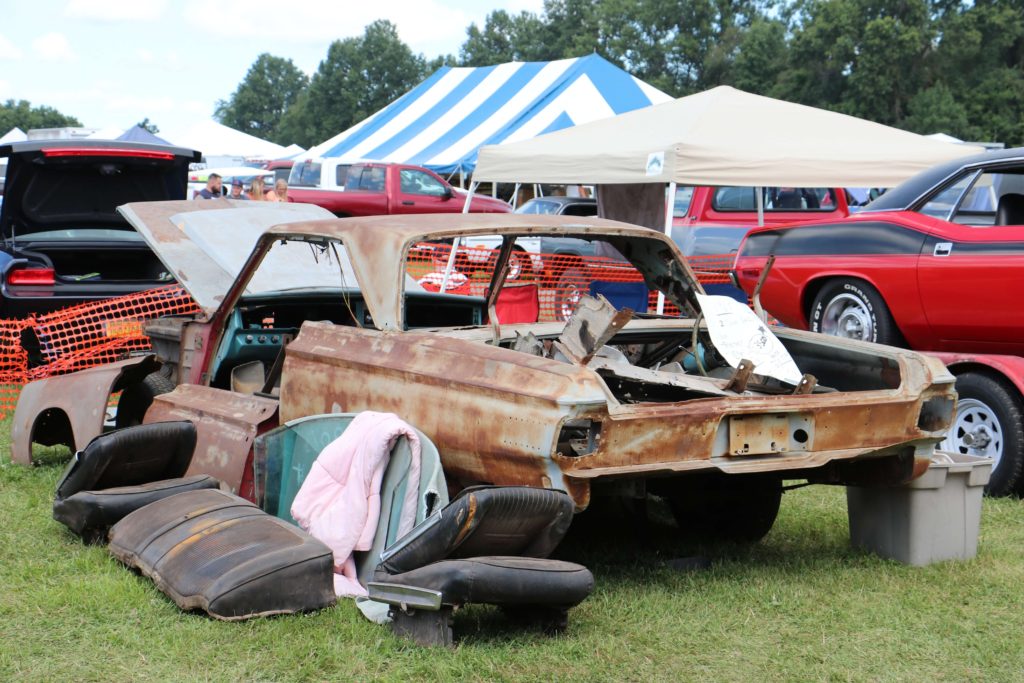 Looking to score some Moparts for your project Mopar car or truck? Look no further than the MoParty Swap Meet. It's the perfect place to search for parts if you're looking to save a little coin or source that hard-to-find part. If you're interested in cleaning out your garage full of parts, click here to learn how to become a swap meet vendor.
SPECIAL EVENTS: MULLET CONTEST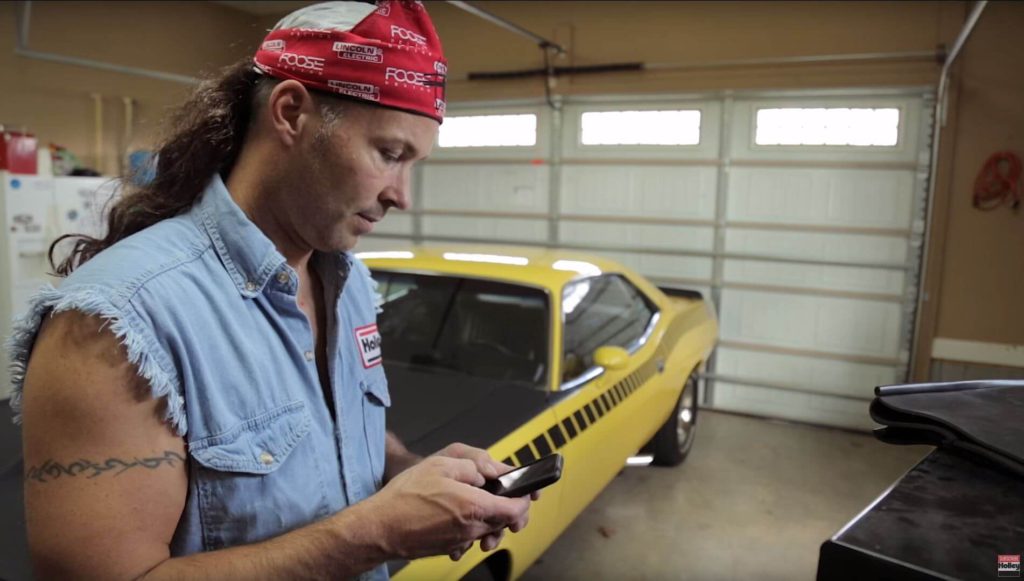 Business in the front, MoParty in the back! While we're all about having fun behind the wheel, our event staff always tries to ensure everyone has a great time off track too! So let your mullets fly this September at MoParty!
We want to see the gnarliest Kentucky waterfall during MoParty, and we're willing to give away some awesome prizes to our winners. Rob Wolf, editor of Mopar Collector's Guide is going to help us judge who's got the best real and fake mullets that show up!
SPECIAL EVENTS: GEN III HEMI ENGINE SWAP SEMINARS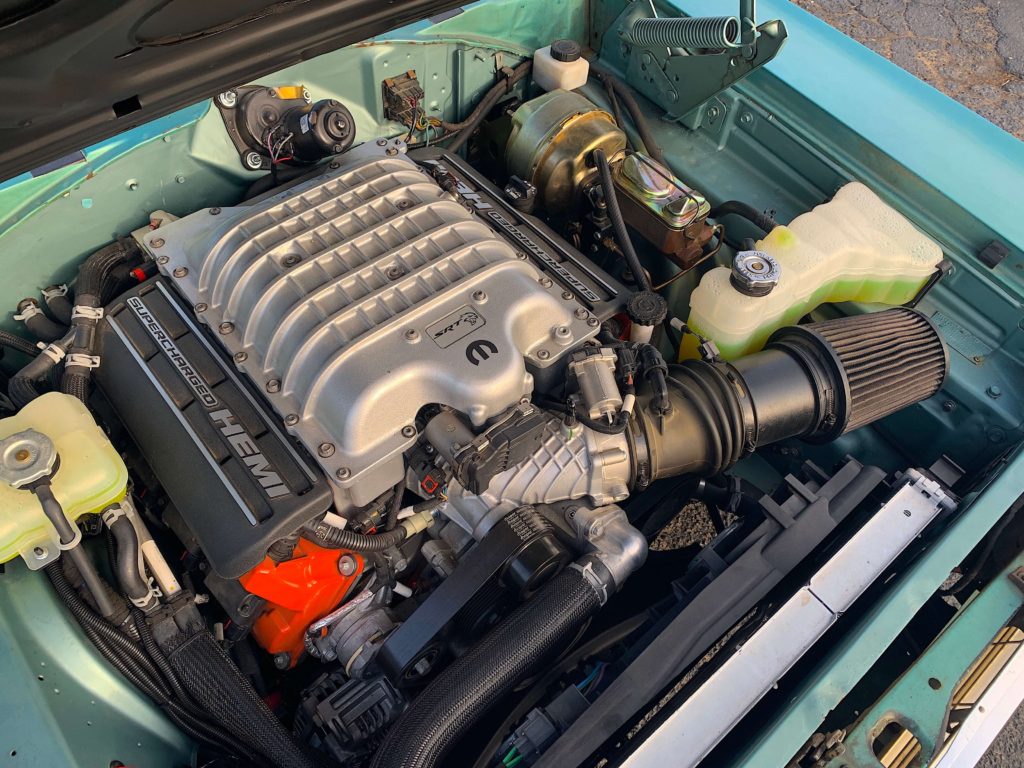 "That thing gotta Hemi in it?!" One of the most commonly asked questions in the motoring community will be answered definitively at Holley's inaugural MoParty.
That's right, MoParty is getting even more radical, as the Holley engineering team will be conducting Gen III Hemi swap seminars through the MoParty weekend to share our latest swap solutions for select Mopar applications with participants and spectators alike!
OFFICIAL TIRE SPONSOR: NITTO TIRES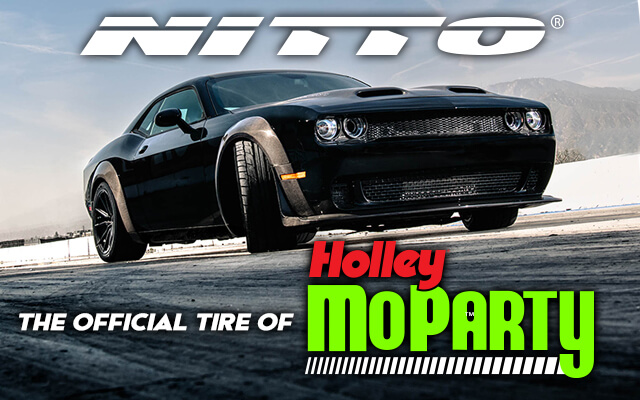 Holley is pleased to announce leading performance tire manufacturer Nitto Tires as the Official Tire of Holley's MoParty. MoParty is many things, chief among them a driver's event. It's safe to say that scores of tires will be shredded by Mopar enthusiasts during each of our MoParty event segments. From autocross to 3S challenge, to numerous drag racing classes, there will be no shortage of rubber sacrificed!
AutoCentric Media is the fastest-growing all-encompassing digital magazine, catered to automotive enthusiasts from all walks of life, with various interests.