We've been covering many of Jay Leno's feature cars for the last several years, almost like clockwork. Camaros, Mustangs, Mopars and even an AMC or two have been depicted here at one point or another.
One car we never featured on Jay's behalf is a '71 GTX. Sure, we've covered Chargers and at least one Barracuda, but it seems as if a GTX just never rolled through his shop since he started his channel.
As it turns out, the wait was quite worth it as this GTX is a unique car all its own, with a very interesting story behind it. Owned by Dan Hallisey, the '71 GTX packs a 440-cubic inch punch and is fed through an owner-installed Air Grabber hood. Other than the functional hood scoop, the car is all original, according to Dan.
What makes the video partially interesting, though, is not only the eye-grabbing '71 GTX, but the fact that Dan actually brought along his high school shop teacher, Vince Vanni, who he credits for instilling in him the passion for Mopars. After celebrating his 80th birthday not too long ago, where many of Vince's former students showed up to thank him for getting them involved into cars as a profession.
In another interesting twist in this particular episode, it's Vince who rides along with Jay in Dan's GTX, rather than Dan himself. During the redialing, Vince shares stories of what out was like, being a high school automotive shop teacher in the '60s and '70s, as well as how things have changed today.
It's an awesome story, a beautiful car and a great way for today's enthusiasts to understand how the era that they liver in today, compares to the [original] Golden Age of Muscle Cars!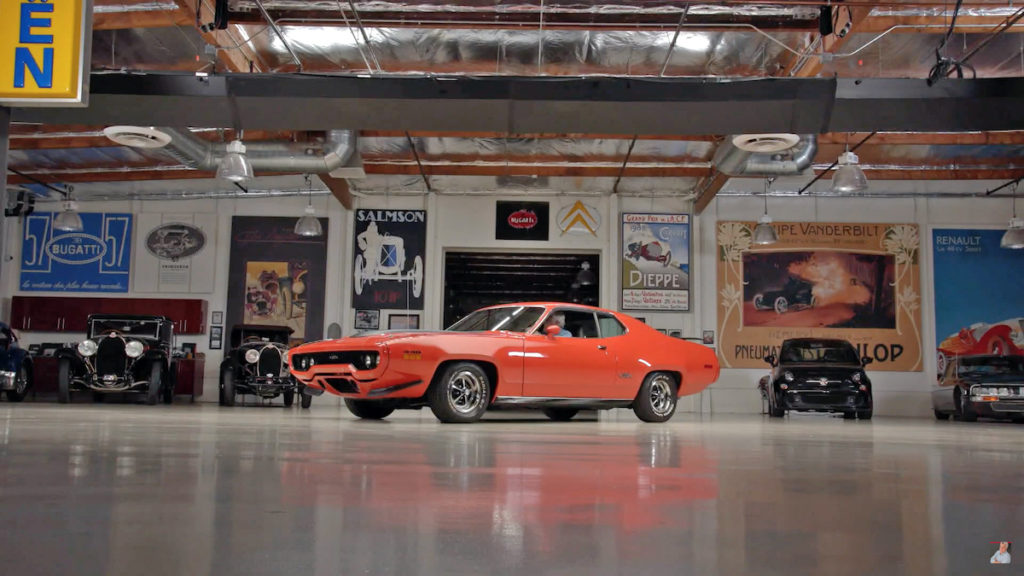 Rick Seitz is the owner and founder of AutoCentric Media, and has a true love and passion for all vehicles; GM, Ford, Dodge, imports, trucks — you name it! When he isn't clacking away on his keyboard, he's building, tuning, driving or testing his current crop of personal projects!