At the 2017 SEMA show, Chevrolet displayed a custom-built 1967 C10 truck purposely built to bring in the 2018 Chevy truck lineup. 2018 marked 100 years for the Chevy truck and Chevrolet's Director of Marketing and Advertising for Trucks, Sandor Piszar introduced the new Centennial Edition lineup along with the classic C10. While all of the Chevy trucks that were presented at the show shared the same Centennial Blue color and each received their very own Centennial Bowtie, the 1967 C10 Short-Box really stood out.
<
The truck featured a white interior, lowered suspension, and 20-inch modern wheels. It was powered by a small block from Chevrolet Performance's line of V8 crate engines. The ZZ6 with 404 horsepower was backed by a heavy-duty Hyrda-Matic 4L65-E 4-Speed Automatic Transmission to add a bit of modern drivability to the classic styling.
Although it was built to celebrate Chevy truck heritage at the 2017 show the truck has made several appearances since. It showed up at SEMA again in 2018 sporting the all-new ZZ6 EFI small block crate engine under the hood and again at the 2019 edition of HOT ROD Power Tour where it used its new found 420 horsepower to wow the South and Midwest.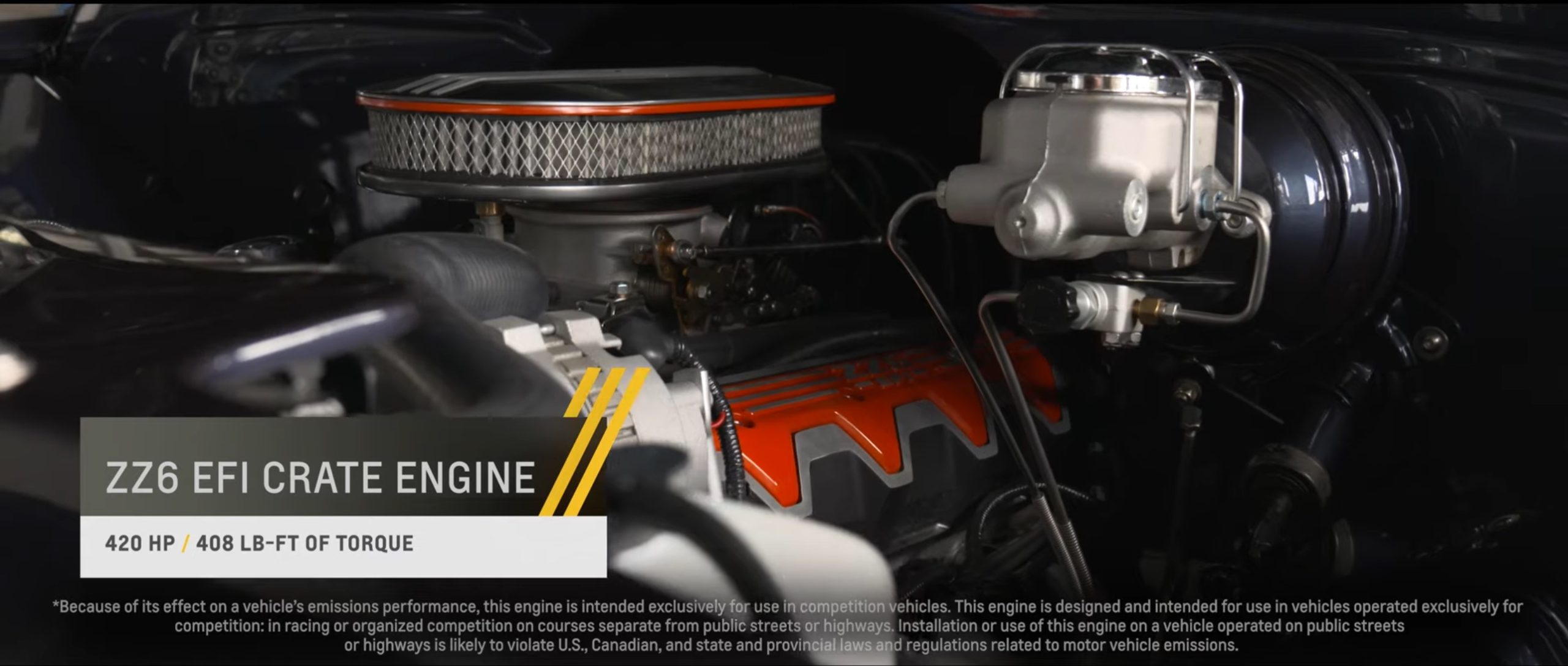 The Tour began at the ZMax Dragway in Concord, NC last year and wrapped up its 25th year at the Summit Motorsports Park in Norwalk, OH. Despite the unprecedented recent events in 2020 that has caused the cancellation of many events, the 2020 HOT ROD Power Tour is still scheduled to continue although the dates have been changed from the usual June dates to August 23-29.
ZZ6 EFWhile this change in schedule may have an effect on attendance, with any luck the Centennial Blue ZZ6 powered 1967 C10 truck will hopefully make an appearance.
Elizabeth is hardcore horsepower enthusiast with unmatched intensity for making things faster and louder. She wakes up for power and performance and only sleeps to charge up for the next project that's heading to the track. From autocross to drag racing, Elizabeth is there with you, so stay tuned for her unique perspective on horsepower news, builds, tech info, and installs — with her, it'll never be boring!