Official Release:
New LS Cooling Products from Earl's!
Holley is pleased to announce the release of new cooling system upgrades for GM LS engines. Earl's has always been the leader in high performance plumbing and with their new electric water pump plumbing kit, it has never been easier to adapt your LS powered racecar to a modern electric pump. Their new LS steam tube kit is constructed of stainless hard line and is the perfect setup for engine builders looking for a tight, tucked steam vent system.
LS0040ERL – GM LS Remote Electric Water Pump Plumbing Kit
This plumbing kit simplifies the installation of a remote mounted electric water pump on the General Motors (GM) LS series engine. The special adjustable coolant cross-over tubes eliminate the Tees, Y-blocks & extra hose ends needed to make all the connections.
The block adapters feature -12 AN O-ring ports for easy maintenance and a leak free seal. Kit includes (2) adjustable cross-over tubes, block adapters, (2) port fittings, and hardware. It also features black anodized billet aluminum construction with O-ring seals.
LS0036ERL – LS Steam Tube Kit w/ Stainless Hard Line & Anodized Fittings
Earl's Hard Line Steam Tube Kit is designed to eliminate trapped air and steam from your engine to prevent hot spots & overheating. Bolt-on installation is easy when paired with Earl's pivoting steam vent adapters – part # LS9807ERL (2 sets required). Made from attractive stainless steel tubing & black anodized components.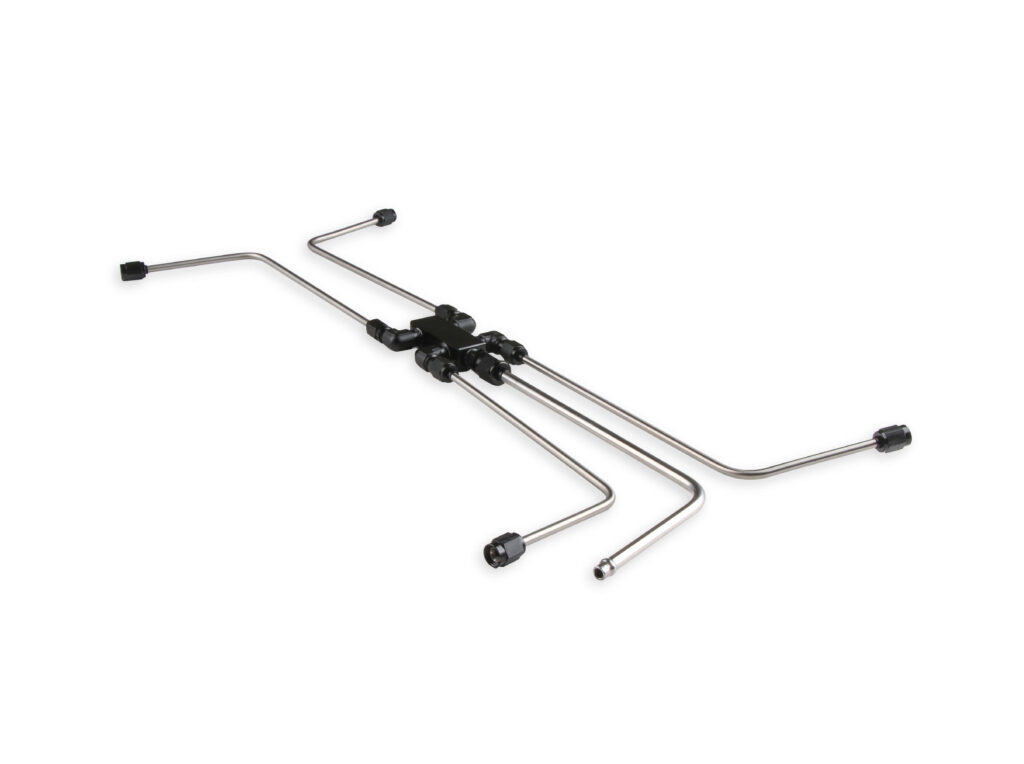 NOTE: This steam tube kit works w/ the Holley LS Hi-Ram, Holley Single Plane, and Sniper Fabricated Intake Manifolds for the GM LS Engine. These kits may require modifications to the radiator or water pump to attach the outlet house.
For more information on these products and a complete array of savable high-resolution photos, click the links below (click the image until you reach the largest size, and then right-click the image and click "Save As").
AutoCentric Media is the fastest-growing all-encompassing digital magazine, catered to automotive enthusiasts from all walks of life, with various interests.