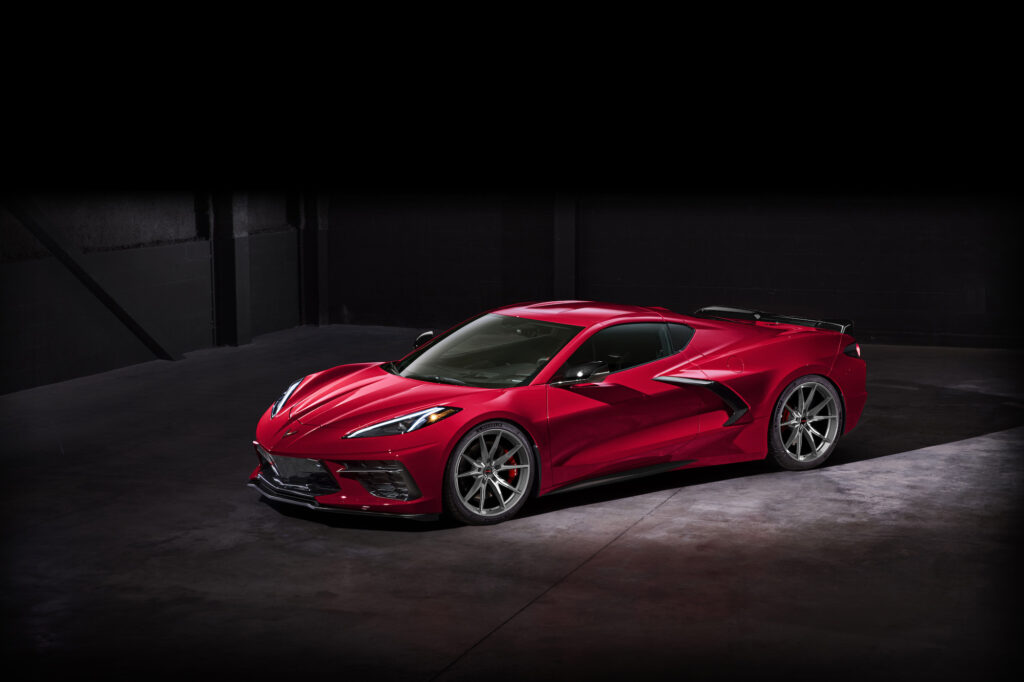 With the orders placed and the C8 Corvette on the way to the showrooms, it only makes sense for the aftermarket to get onboard and offer buyers a way to personalize their vehicles. Right now, we're on the cusp for the market to explode, but why not jump ahead of the rush and get product on the shelves now?
FORGELINE, gets it, and that's why they've just announced wheel fitments for the brand new Corvette before any private buyers have had a chance to take one home. FORGELINE wheels are made to order, so it makes sense that they're taking orders ahead of time.
Official Release:
New C8 Corvette Wheel Fitments Are Ready to Order
Forgeline is now accepting and manufacturing wheel orders for the new Chevrolet C8 Corvette! Our engineering team has already calculated and tested several different wheel fitments for Chevrolet's brand new mid-engine 2020 C8 Corvette, making Forgeline one of the first – if not THE first – wheel manufacturers to have fitments for the new C8.
We've engineered a variety of fitment options to accommodate any application and preference, including stock replacement sizes (19×8.5/20×11.0), larger diameters, wider widths, and track/motorsport applications!
We are accepting orders now and are currently averaging around four weeks build time, so customers who contact us soon could quite possibly receive their new wheels, before they even take delivery of the car!
Whether you need a dedicated track setup or a unique street wheel that more accurately reflects your own tastes, we're ready to roll with fitments for the 2020 Chevrolet C8 Corvette. So contact us soon, and let's get your new wheels into production!