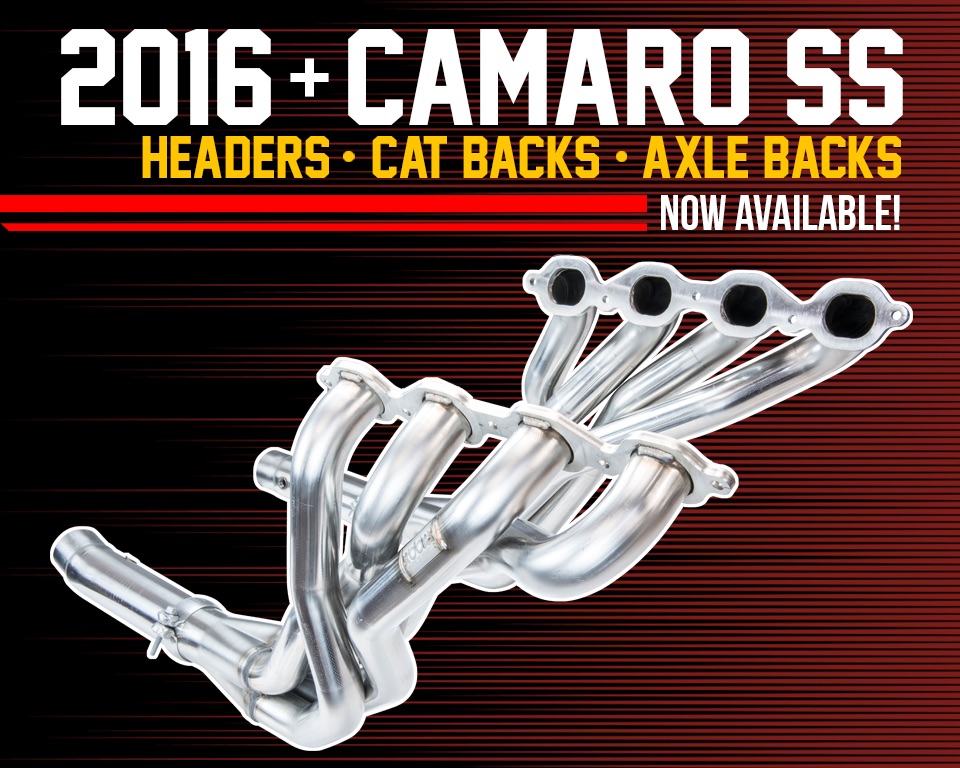 Kooks has been making incredible exhaust components and systems for high performance cars for a long time. They are a brand known amongst street car owners and race teams alike. People who own a 2016 and up Camaro SS or ZL1 have been waiting patiently to get their hands on Kooks headers and exhaust, and now is their chance!
Sixth-Generation Camaro owners can now buy full exhaust systems, headers, and other components from the Kooks line. These exhaust parts will seriously elevate your car's performance and sound. Learn more in the official release below.
Official Release:
2016+ Camaro SS and ZL1 Complete Header and Exhaust Kits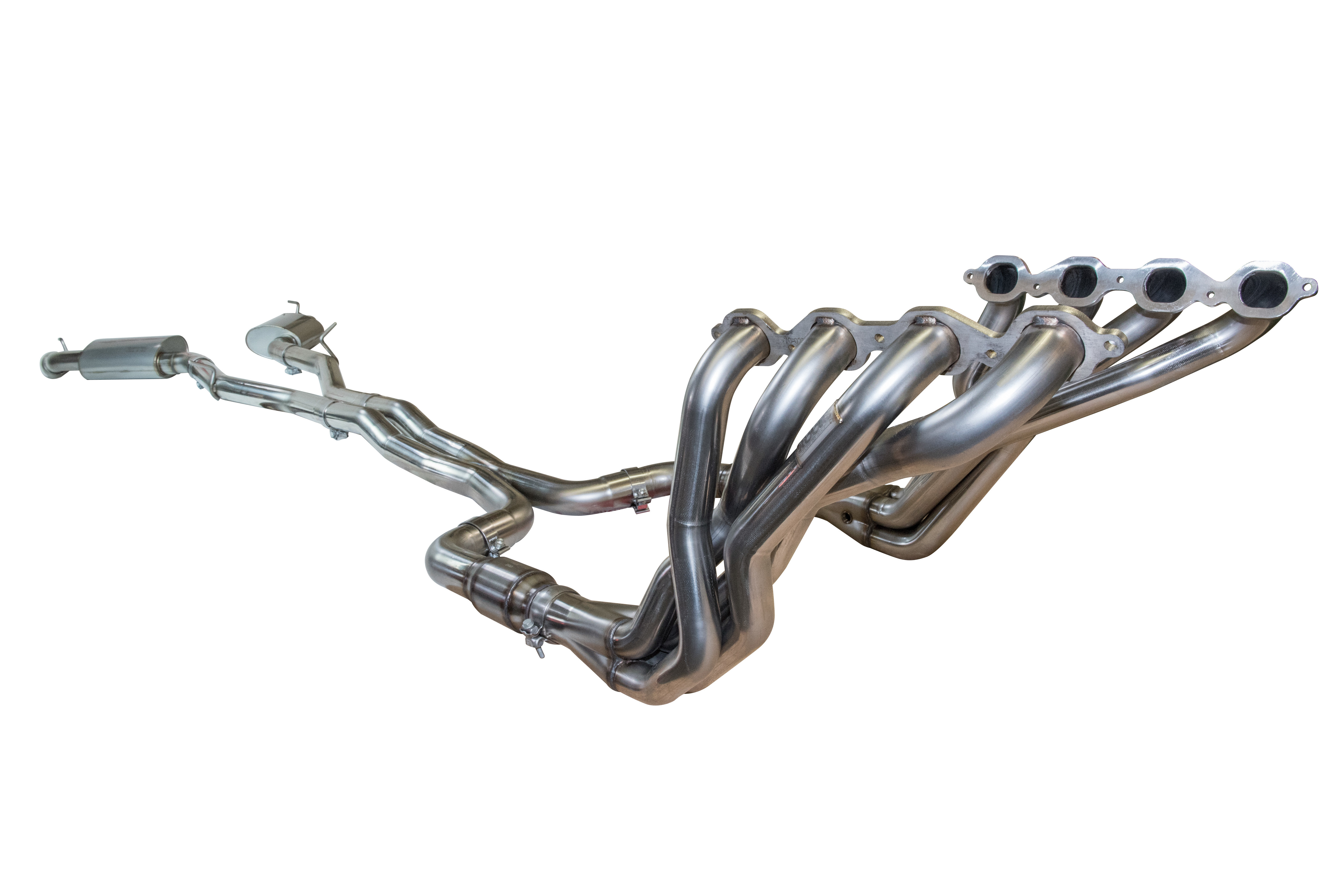 For over 50 years Chevrolet has been making one of the most iconic American-performance cars ever. Now in its 6th Generation, Kooks Headers and Exhaust is happy to introduce new options to awaken the power of the Camaro.
New components begin with the Connection-Back Exhaust System, which includes a 3-inch X-pipe, and allows customers who have formerly purchased Kooks headers and connections to complete their system. This creates an easy-to-install system for those with an ever-growing project.
Kooks Headers and Exhaust also introduced the Camaro SS and Camaro ZL1 Street Screamer kit with the aggressive bullet-style mufflers, in place of the standard-option oval mufflers. If you want that all-out-race sound, a muffler-delete option is now also avalible.
Camaro long-tube headers come in either 2-inch x 3-inch or 1 7/8-inch x 3-inch. While connections are available in three styles: High-flow race catalytic converters, GREENCATS and non-catalytic-converter connections—designed for racing applications. This complete 3-inch exhaust system includes either black- or polished-finished tips to match the look of your Camaro. Exhaust tips are available in dual or quad, but a customer must confirm their rear valance allows for the correct tips. All components are built using handcrafted, 304 stainless steel.
Features:
New Connection-Back kit makes it easier to upgrade to the complete Kooks exhaust
Kits features 3-inch X pipe for an aggressive tone
Street Screamer and Muffler-Delete kits now available
Kits can be paired with OEM components, including factory mufflers
Axle-back and cat-back systems are availableThe ultra-high performance GREENCATS are designed to lower emissions and can withstand up to 900 hp and 1500 degrees of exhaust gas temperature. GREENCATS come with a two-year limited warranty and race catalytic converters include a one-year limited warranty. GREENCATS are highly recommended for any forced-induction applications, and the use of high-flow race catalytic converters on any forced-induction application will void Kooks Headers and Exhaust catalytic-converter warranty.
The necessary installation hardware is provided in kits, including header gaskets, clamps and Stage 8 locking bolts (where applicable). Exhaust kits are available now at KooksHeaders.com or through a Kooks Headers and Exhaust dealer. Visit KooksHeaders.com for more information and select the "Dealer" tab to find a local dealer.
Features and Benefits:
Exhaust System and Components for 2016 and Up Camaro SS and ZL1
Ultra-High Performance Components
Increase Power and Improve Sound
Shawn Henry is a Texas native who has spent the majority of his career building and selling F-Bodies and Corvettes. Now studying journalism, he is taking a new direction with his love of GM Performance vehicles.