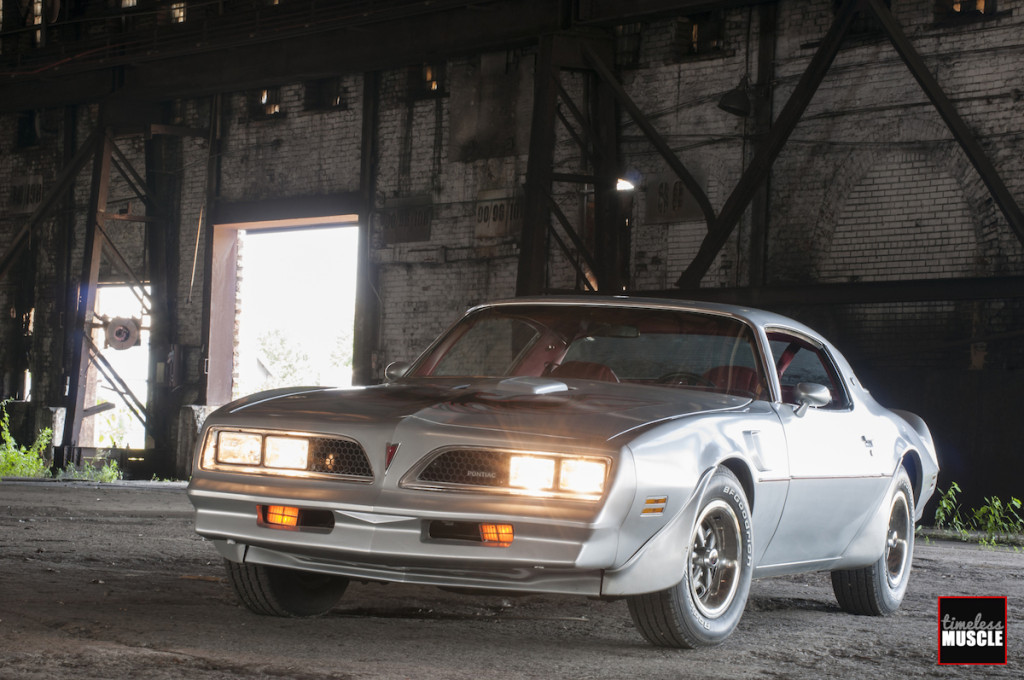 *photos by: the author
The moment a Trans Am is brought up in conversation, it's easy to think about a certain black T-top car with a gold bird on the hood, smoking the tires and running from the police. We're all guilty of it—Smokey and the Bandit defined the love affair with the Trans Am, specifically the Special Edition Trans Am, which had all of the "Bandit" markings. And while the Bandit cars are on a steep value curve, the success of these special 'Birds is bringing the standard Firebird, Formula and Trans Am values along with them.
The Trans Am featured here isn't a Bandit car, but it's certainly a popular choice in today's muscle car market. As these cars climb in value, you'll begin to see more of them coming out of the woodworks, and being listed for sale. This is an opportunity to snag a great deal, but it's also an opportunity to end up with a long-winded project that drains your bank account. The subject here is a best-case scenario—a true survivor that was tucked away in storage for more than 20 years.
Corky Coker (owner of Coker Tire Company in Chattanooga, Tennessee) found the car and bought it a couple years ago, during a barn find buying spree on the West Coast. The Trans Am wasn't the only find inside the California warehouse, but it needed the least amount of work to be road worthy and presentable. The car was surprisingly complete and original with only a few missing pieces.
The crew at Honest Charley Garage handled the very light restoration of the Trans Am, and preserved what remained of this classic Pontiac, only replacing or restoring parts when it was absolutely necessary. The end result is a very original, very clean Trans Am that gets a lot of attention and has a great market value, regardless of its option package.
Corky's Trans Am isn't particularly rare, but its excellent condition makes it worth more than the majority of neglected Trans Ams out there. With its option package, we've determined that this Trans Am is one of 5,079 units. Total Trans Am production for 1977 was 68,745, which included several possible option combinations, including the coveted "Special Edition" (Bandit car) option, which sold more than 15,000 units in 1977.
The Sterling Silver exterior, combined with Firethorn red vinyl interior is pure '70s, and was a fairly common color combination for 1977. The guys at Honest Charley Garage spruced up the interior where it needed some attention, and gave the paint job some attention as well. The finishing touch was the famous 'Bird decal on the shaker hood.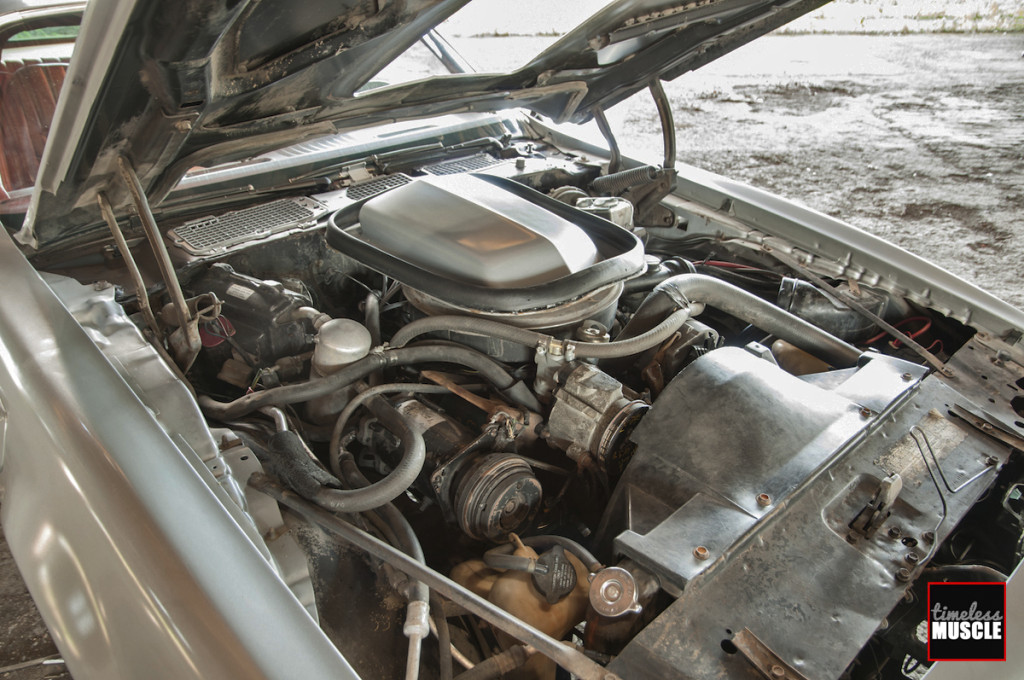 Under that shaker hood is an untouched, original 403ci Oldsmobile (yes, Oldsmobile) engine, which appears to have been in good service throughout the car's 93,000-plus miles of action. This was the first year that a non-Pontiac engine was offered in a Trans Am, and it was one of several engine options available in 1977. At just over 400 cubic inches, the Olds engine was no powerhouse, but it had plenty of torque, and motivates the 'Bird to the tune of 185 horsepower at 3,600 rpm and 320 lb-ft of torque at 2,200 rpm. A fuel system and ignition rebuild, along with fluid and filter changes gave the engine a new lease on life, while the three-speed automatic transmission also perked up as soon as it had some fresh fluid in it. Moving further back, the 8.5-inch 10-bolt, complete with Safe-T-Track differential was in good shape.
The suspension and brakes needed light restoration to be up to ready for the road, so they kept it simple and affordable with off-the-shelf replacement parts. The Trans Am package featured a heavy-duty suspension from the factory, as well as front and rear sway bars to keep the hefty pony car level through the corners. Corky, being the tire guy he is, wanted to refresh the car's rolling stock, and did so with a set of reproduction Pontiac Rallye II steel wheels and BFGoodrich Radial T/A 225/70R15 tires, sourced from Coker Tire, of course.
Performance suffered during the mid-to-late '70s with pretty much every automobile manufacturer, but the Trans Am definitely had the eye appeal, and all of the incredible burnouts in Smokey and the Bandit gave potential buyers a bit more motivation. And though the cars didn't exactly burn up the road, like the movie car portrayed, the '77 Trans Am was up to par with other musclecars, pony cars and sports cars of the era.
With zero to sixty times hovering around the eight second range, and quarter-mile times eclipsing the 16-second mark, the '77 Trans Am left a lot to be desired in the speed department, but again, it was on par with other performance cars at the time. Simple modifications could really wake up these underpowered cars, although most folks in the modern era resort to swapping in an LS engine if they want more power and less weight than the original engine options.
The Trans Am featured here is exactly what it needs to be—clean, original and nostalgic. This car came before the days of fuel injection, CD players, heated seats and Z-rated tires on production vehicles—it's one of the last true muscle cars, and it will continue to grow in popularity and value.
Although this particular car came from many years of dry storage, it's possible to find these cars on the cheap without requiring a full restoration. This barn fresh Trans Am is ready for the highway, thanks to a couple weeks of light restoration and some serious elbow grease to remove 20 years of dust and dirt.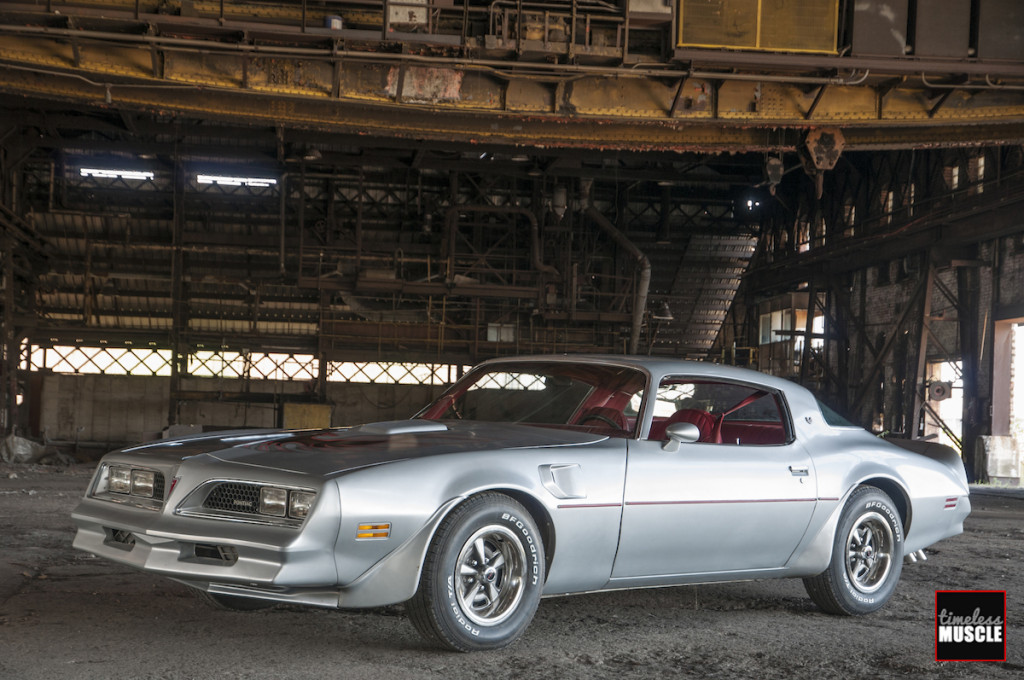 Tommy Lee Byrd is a classic car aficionado, professional photographer and noted automotive author for many reputable publications and how-to manuals. He traces his car roots back to his childhood, where he learned about cars wrenching with his father.