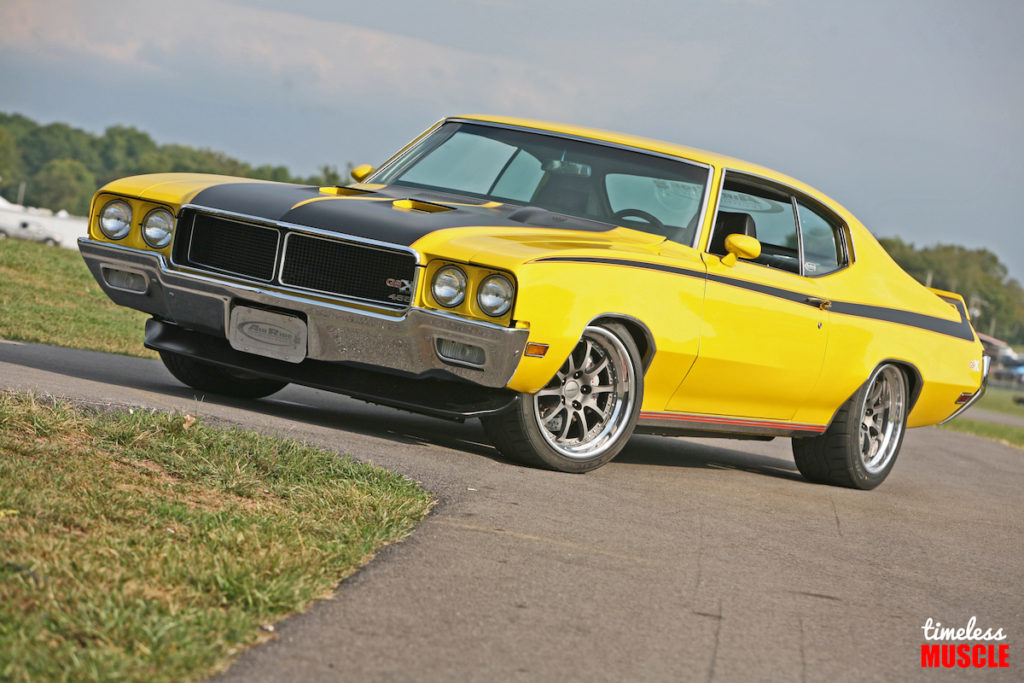 photos by: the author
Bret Voelkel's '70 GSX is a Pro-Touring Legend
When what some call the Golden Age of Musclecars first roamed the Earth, the last thing they excelled in was taking a corner. Let's be honest, the steering feel was rather vague in most of these cars, and their sole purposes included looking great, being relatively affordable and having the ability to accelerate quickly in a straight line — that's about it.
<
However, some of our friends in the hobby and in the aftermarket industry alike, have taken that old stereotype and left it in the past. One of those individuals is RideTech owner and founder, Bret Voelkel. In case you've been living under a rock for the last decade or so, we should probably tell you that Bret has been at the forefront of the pro-touring movement for quite some time.
In addition to the legitimate '70 Buick GSX you're looking at on this page, he also campaigns a first-generation Mustang, and others, in autocross and road racing events all over the country. This particular Buick has been used, almost exclusively, in pro-touring competition since around 2004 when Bret first picked up this car.
When Bret found the car on eBay in 2004, it packed its numbers matching 455, TH400 and GM 10-bolt rearend. With the shifter being located squarely on the column, the Buick was also equipped with a less-than-sporty bench seat — great for making in all of your buddies on a Saturday night, but not exactly what you want if you plan on putting the car through any corners.
"I love the A-body GM cars…they fit me like a worn-out couch. They have plenty of room in the engine bay and the interior, and they respond to simple bolt-on suspension upgrades very nicely." — Bret Voelkel
Bret picked up the car as a rolling test bed for RideTech's then upcoming suspension products for the GM A-body line (Chevelle, Skylark, Cutlass Tempest/LeMans). Wanting to start simple and run the car for baseline testing, Bret ran the GSX in its stock format through his first year of ownership — we could only imagine what it was like pulling G's behind the wheel of a car with a vinyl bench seat!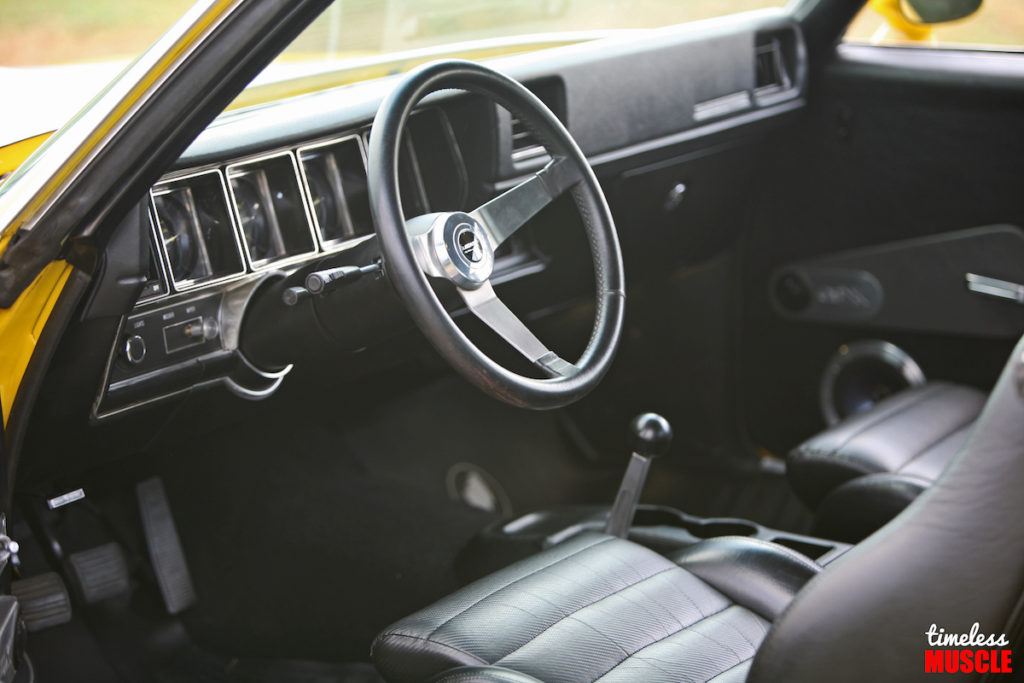 After a complete season of baseline testing completed, Bret & Co. swapped the more drag-oriented TH400 for a ZF 6-speed from a C4 ZR-1 Corvette, and the bench seat was ditched for a more-appropriate set of Cerullo racing buckets. Looking to spice up the power and reliability a bit, Bret also installed an aftermarket EFI system, a Moser 12-bolt and RideTech's ShockWave air suspension system. Mr. Voelkel campaigned the car in this format for a couple of years, until it was upgraded with a set of coil-overs.  During a shock test and comparison for Hot Rod Magazine, a couple of pistons seized in the original powerplant, prompting Bret to have the engine rebuilt.
RideTech's GSX was sidelined for a few years, until the engine was refreshened for the 2015 racing season. During that time, the original block was forever dismissed form the engine bay, while Bret's GSX now relies on a replacement block stuffed with a 040" overbore and a stock stroke, for a total of 463ci. producing the the motivating power.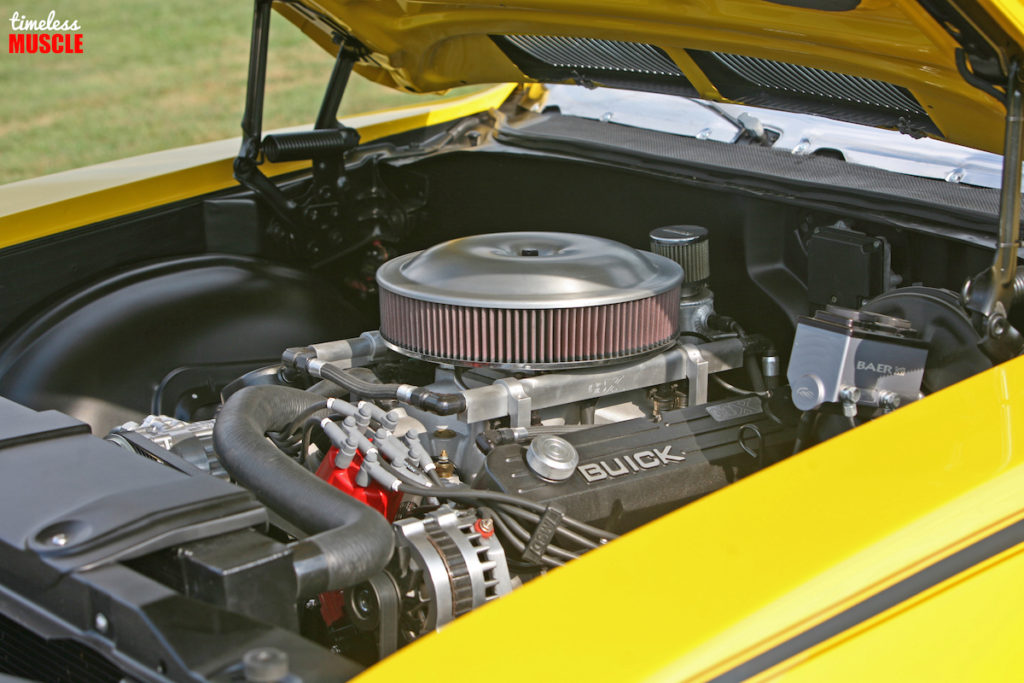 A TA Performance camshaft, rocker arms, aluminum cylinder heads and intake manifold attribute to the top end formula, with a set of 1 7/8-inch long-tube headers from the same company expelling the spent exhaust fumes. The custom-built EFI system we've mentioned earlier was carried over form the previous engine, paired with an ECU from BigStuff3, an MSD throttle body and one-off fuel rails, with a stainless tank from Rick's. An external Peterson belt-driven oil pump keeps everything lubricated throughout the engine as a preventive for engine failure.
The spark is handled by an MSD 6AL coil, distributor and spark plug wires. A custom accessory drive system using a late-model GM alternator, power steering pump and a Sanden A/C compressor from Vintage Air – built by John Hochgesang at the RideTech shop — brings the 1970 Buick into the modern era. The engine itself was also built in-house at RideTech, and Bret credits Greg Schneider of doing so.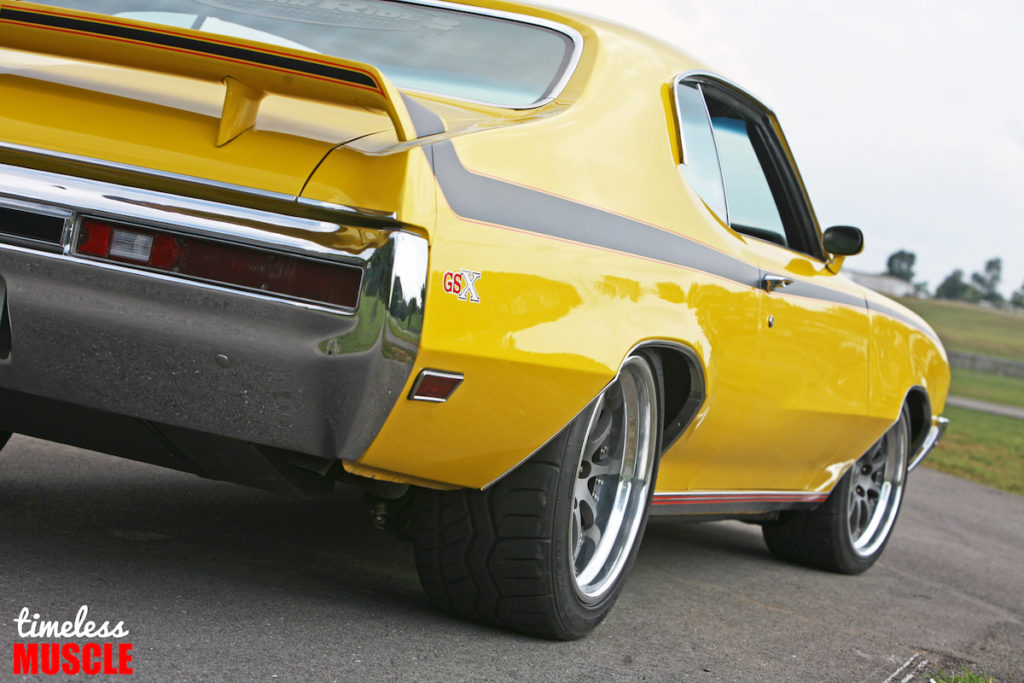 The aforementioned TA headers route from the heads and through a 2.5-inch dual exhaust tubing with MagnaFlow mufflers, that as with the rest of the car, was built in-house at RideTech with Kurt Blackgrove hanging the pipes. This particular engine combination is good for 440 hp and 444-lb ft. of torque to the rear wheels.
 "This is definitely one of my favorite cars to drive (and I have quite a few). [With the help of our suspension system] it handles and rides like my CTS-V Cadillac…" — Bret Voelkel
Backing the 463ci. Buick mill is still paired with the ZF 6-speed, but sitting squarely between them is a Centerforce DYAD clutch and flywheel — which is perfect for the high output and the abuse that this car is intended for. The Moser 12-bolt is still there, too, and is equipped with 4.11 gears and an Eaton TruTrac differential.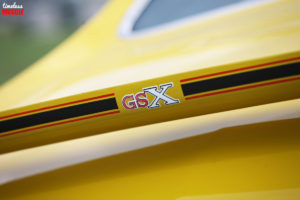 The power is kept to the ground, courtesy of Forgeline ZX3 measuring in 18×10-inch wheels in the front, with a slightly wider 18×11-inch wheels out back. A perfect pairing to the Forgeline rollers, are the Falken Azenis 615K  tires; as they offer the perfect balance of grip, longevity and road manners. Bret sized his in 275-35R18 (front) and 295-40R18 (rear) dimensions.
Tucked behind the wheels, are Baer 14-inch rotors at all four corners, paired with 6-piston 6P calipers, a Baer billet ReMaster master cylinder and adjustable proportioning valve. Bret tells us that they work incredibly well and the factory tiny front disc/rear drum combination aren't even comparable to what the Baers prove in terms of stopping power.
On the inside, Bret's GSX also sports plenty of one off components; from its instrumentation and it's custom counsel, to the B&M shifter, interior door panels and steering wheel. The overall look is a perfect combination of modern ad timeless feel. Nothing looks tacky or out of place, but at the same time, it allows you iPhone connectivity, Bluetooth and USB charging.
During our photo shoot, Bret had this to say, "I love the A-body GM cars…they fit me like a worn-out couch. They have plenty of room in the engine bay and the interior, and they respond to simple bolt-on suspension upgrades very nicely."
He continued, "My parents always had Buicks when I was a kid, so I guess that is where my Buick affliction started. This is definitely one of my favorite cars to drive (and I have quite a few). [With the help of our suspension system] it handles and rides like my CTS-V Cadillac, and the cruise control, stereo, AC and Cerullo seats allow that to happen in extreme comfort. The 15-17 MPG isn't great, but the fun factor far outweighs the fuel mileage."
Bret's GSX has largely been retired form its RideTech testing duties, as Bret has a few other tests mules thrashing road courses and autocross events. However, he still enjoys taking the GSX to smaller events like the Buick GS Nationals in Bowling Green, Kentucky, where we caught up with him. You can also spot the Buick at various Goodguys events in the future. Even for a car that still sports its 15-year old Saturn Yellow paint, it continues to impress just about everybody that crosses its path.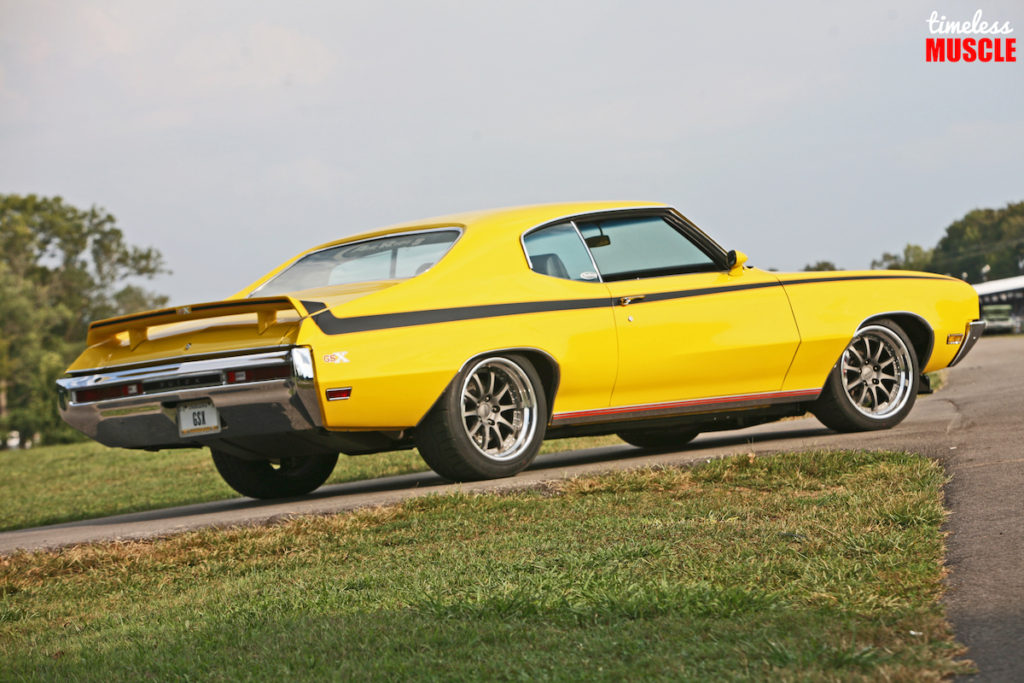 Rick Seitz is the owner and founder of AutoCentric Media, and has a true love and passion for all vehicles. When he isn't tuning, testing, or competing with the brand's current crop of project vehicles, he's busy tinkering and planning the next modifications for his own cars.