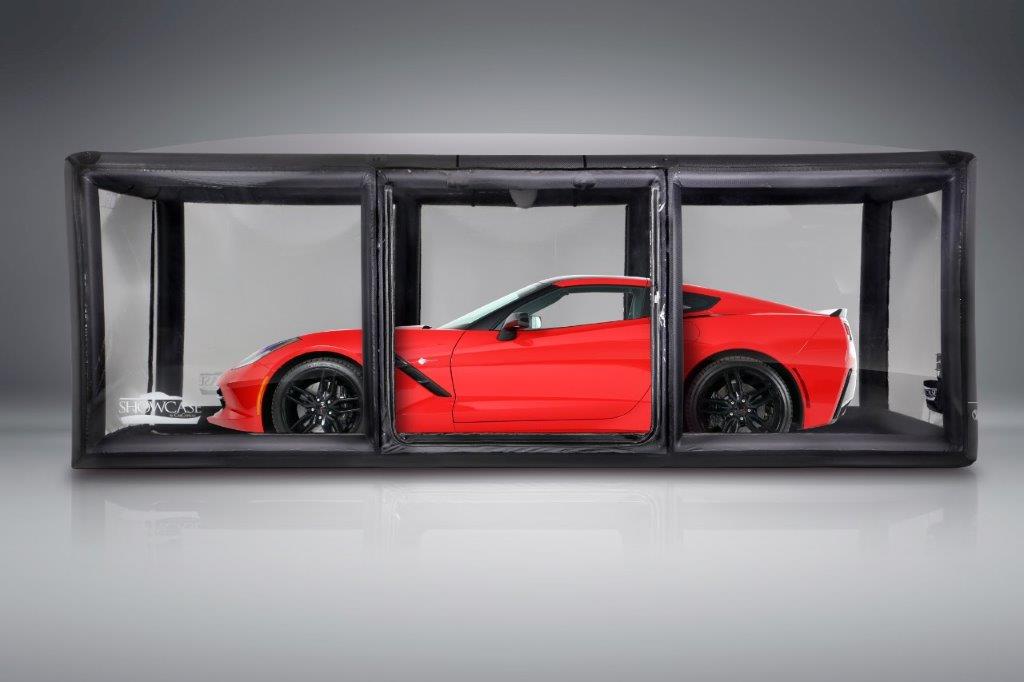 Official Release:
The CarCapsule CF1 ShowCase is the Next Revolution in Vehicle Storage
Carbon Fiber is typically synonymous with strength, visual appeal, supercars, and opulence. This space-age material has truly had an impact on the automotive world, in terms of performance, and appearance. Based on that appeal CarCapsule USA manufacturers of the "Most Awarded Car Cover on the Planet" introduces the Latest CarCapsule Storage Revolution, "The CF1 ShowCase".
The CF1 is built stronger by using a 0.70mm Carbon Fiber look and Feel, 1000 Denier reinforced PVC Base Mat, and Air Filled Frame, along with a Heavy Duty 0.50mm Clear PVC doors. The CF1combines the features and benefits of the standard ShowCase, and takes it up to the next level with a carbon fiber look that will scream performance, a Road pattern emblazoned Base mat, Customizable LED lighting and a state of the art IntelliCharge Battery Conditioner/Power back-up.
Here is what you get with a Premium CF1 ShowCase.
Carbon Fiber Look ShowCase. Conveniente drive-in, drive-out access. High power 190 CFM Fan and washable charcoal filter keep dust, dirt, and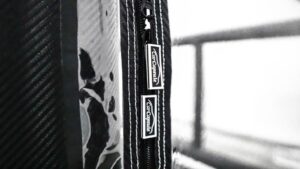 insects out while maintaining a pristine environment inside your Showcase for years to come.
Customizable LED Lights, fastened by integrated Velcro strips, allows you to set the mood, and look of your display. IntelliCharge battery backup system. The Showcase sets up in about 10 minutes.
The CF1 comes in  16',18', Ft. lengths.
Signature Series ShowCase Features:
Side access door panels provide easy walk-in entry.
Supported by thicker 0.70mm air-filled, Heavy Duty, 1000 Denier reinforced PVC air-chambers.  No metal or plastic frame! No Tools Needed!
New Improved! Automatic Pressure sensitive pump to maintain air chambers inflated to optimal capacity
0.50 mm Wider, Thicker, Clearer PVC doors
0.70mm PVC floor is mildew, abrasion, and flame resistant. Impervious to oil, gas, and antifreeze.
Black D-Rings for additional support
Nylon coil zippers with "dual pulls" for access from inside or outside.
No metal parts inside! No metal frames! No bare metal!
12 Volt, 1.5A Universal Power Transformer 100v-240v
190 CFM Fan for continuously filtered airflow.
Includes pump, circulating fan, power supply, and washable charcoal filter.
Customizable LED Light system
IntelliCharge Battery Backup
Ships in 2 boxes.
1-year warranty on manufacturers defects
For more information on the CF1 ShowCase click here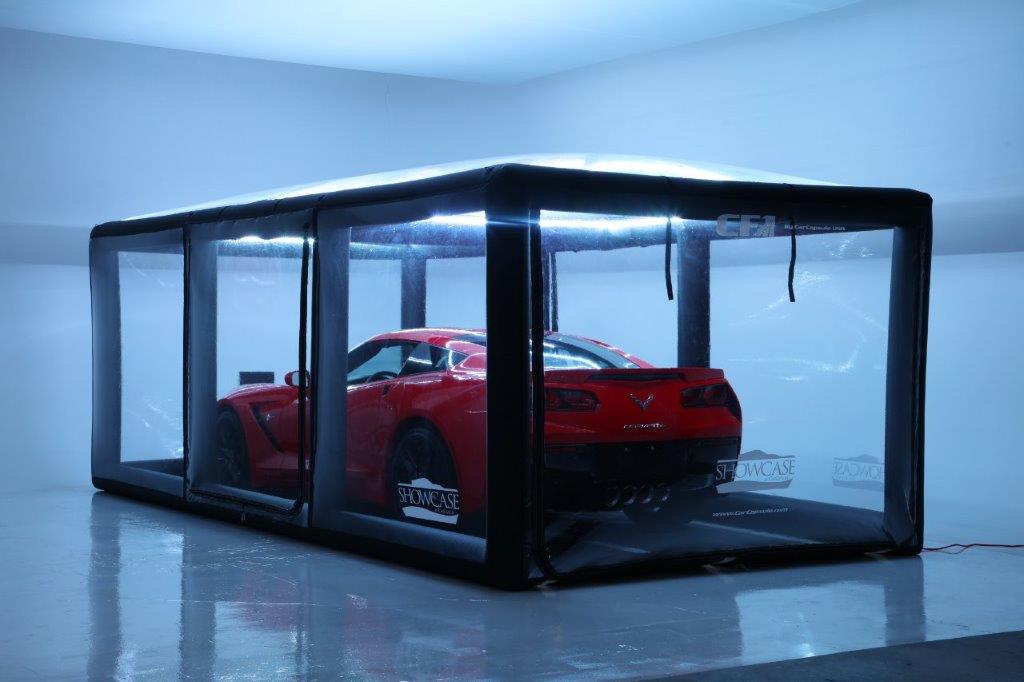 AutoCentric Media is the fastest-growing all-encompassing digital magazine, catered to automotive enthusiasts from all walks of life, with various interests.