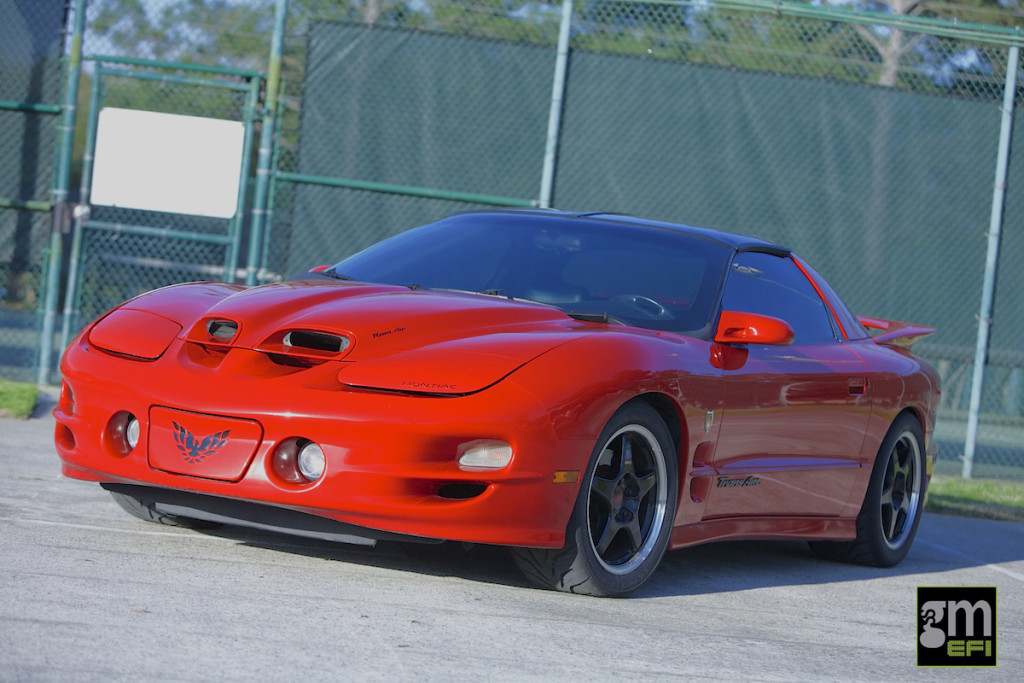 *photos by: the author
Introduction:
Ladies and gentlemen, we present GM EFI Magazine's latest project car, Project Phoenix, our 2002 Trans Am WS6. This car might look a little familiar to you, not because it's another red Trans Am (the most popular color sold in this generation), but because it has previously made a few appearances in two other nationally known magazines.
Despite being the newest project vehicle to this publication, our latest test car has actually been in our corral the longest. In fact, your author is the original owner, acquiring the Pontiac brand new back in January 2002. In the last thirteen years of ownership, it has acquired 95,000 miles on the clock (79k of which in the first three years alone) has had its engine replaced, its transmission replaced (twice) and has traveled with your author from Ohio, to California, to Florida and now Texas as career opportunities had presented themselves over the years.
"…your author is the original owner, acquiring the Pontiac brand new back in January 2002."
Current Recipe:
It's a factory WS6 car, being built in November of 2001 and equipped with an automatic and ebony leather interior. Hey, you can poke fun at the slush box all you want, but the truth of the matter is that this car was one of the most consistent bracket racers in our area at one time!
Everything inside the cabin is still very presentable and original, other than aftermarket WS6 floormats (factory mats were simply interior color). The only components requiring attention in the cockpit are the factory door panels as a result of cracking (a common problem on later 4th-gens) and the volume button on the steering wheel.
Built several years ago on a shoestring budget as a street/strip car with good handling capabilities, under the hood is a stock bottom-end LS1 with the factory LS6 intake manifold, ported 5.3L heads, a Thunder Racing "TRAK" cam and all of the typical bolt-ons you would find on an all-motor, "head and cam car." Sitting behind the alloy mill is a Stage 3 gearbox and a 3300 rpm stall converter. Out back, resides the original 10-bolt (yep, still going!) stuffed with 3.73 gears.
Keeping the car planted to the pavement is a complete QA1 pro-touring suspension in addition to Spohn upper A-arms in the front. The Trans Am still utilizes its factory brakes and steering system and has been sitting on the same 17-inch C4 Corvette Grand Sport wheels since around 2004 or so. They measure 9.5-inch wide in the front and 11-inches out back, since everyone asks.
Future Plans:
So you might be asking yourself, what's next for this car and what are our long-term goals for this thing? Simple, we're giving this WS6 a complete overhaul; the car as you see it now has largely been in this mechanical and cosmetic format since 2005 or so, and it needs a serious update!
We're going to be building a fresh motor, fine-tuning the suspension for optimum handling, beefing up the rearend to handle the upcoming power increase and abuse, and fixing all of the cosmetic issues its obtained over the years.
"We're thinking a 455 ci. LSX for power; a nod to its Pontiac heritage while embracing the technology that's available today."
We're thinking a 455 ci. LSX for power; a nod to its Pontiac heritage while embracing the technology that's available today. Since this car is going to be built for road racing and autocross challenges, it would make the most sense to switch to a 6-speed manual. However, thanks to some recent developments in transmission technology, we wouldn't entirely rule out a paddle-shifted automatic just yet. Mostly because it's never been done in one of these cars before.
That brings us to our current cosmetics. Our original Speedline WS6 wheels now reside on a '94 Formula, and while we loved our C4 GS wheels when we picked them up over ten years ago, it's time for something new. We don't want to spoil any surprises, but we're pretty sure you'll be happy with our choice.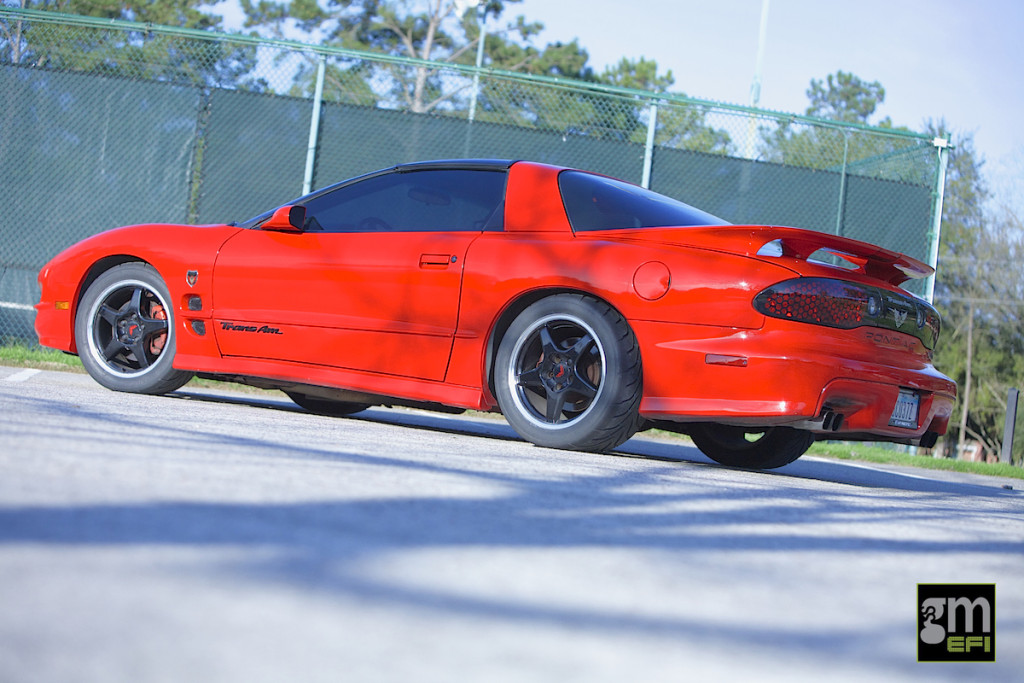 We've recently installed a set of Toyo R888 tires at all four corners; spec'd at 275/40/17 in the front, and 315/35/17 helping put the power down out back. You'll see that story soon enough. We also have a 6LE Designs splitter and aluminum hood hinges ready to be installed and we'll have that one for you in the coming weeks as well.
As you can see, the body is fairly straight and solid. We could keep the red hue but after a recent stint with an old project car from a previous gig, we're seriously entertaining the notion of a full body wrap! Once we make up our mind on a design, we'll be sure to let you know.
Until then keep an eye out for future developments on this car, and get used to seeing it around here a lot. It's in for the long haul!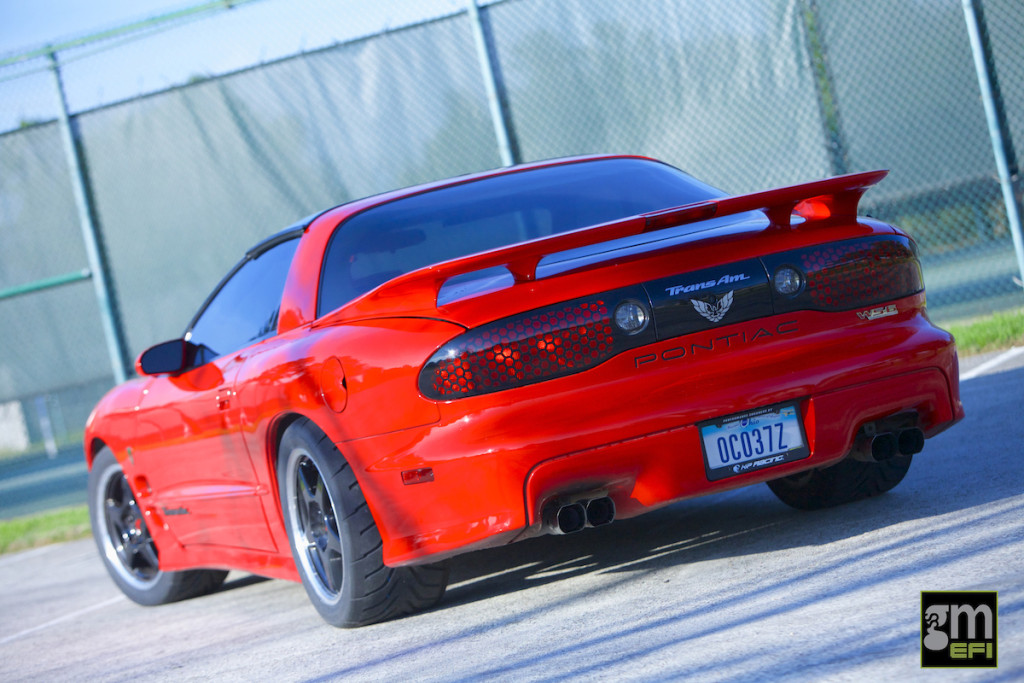 Rick Seitz is the owner and founder of AutoCentric Media, and has a true love and passion for all vehicles; GM, Ford, Dodge, imports, trucks — you name it! When he isn't clacking away on his keyboard, he's building, tuning, driving or testing his current crop of personal projects!