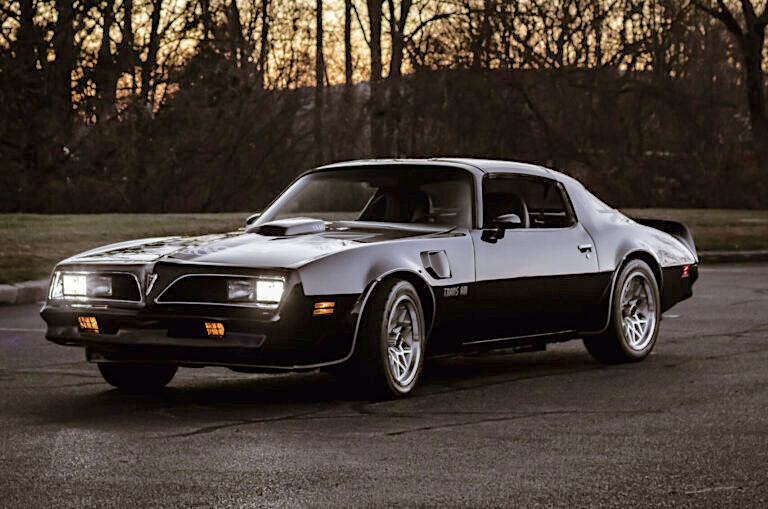 photos by: Josh Schaffel Photography 
A '77 Pontiac Trans Am Gets The Second-Gen Engineering Treatment
Often correlated with Smokey and the Bandit, and the 1970s decade in general, the second-generation Trans Am has come full-circle in popularity. For the younger Millennials and Zoomers reading this who may not realize, there was once a time where these cars were basically considered dime-a-dozen throwaways.
Underpowered, underbraked, mediocre handling — you name it. They had a lot of flash and pizzazz, but like everything else rolling out of Detroit in that era, they weren't viable performers by the end of the '70s. Luckily nostalgia, the classic car market, and the people who remember these cars fondly have put themselves in a position in recent years, that they can build the dream Trans Am that they've always envisioned. The modern aftermarket has addressed a lot of the '70s era issues with the cars, too.
Enter Second-Gen Engineering; a small shop in New Jersey that has rooted its foundation in rebuilding second-generation F-bodies, especially Pontiac Trans Ams. From updated suspension, bodywork, installing modern engines, and even implementing an EFI system for traditional V8 engines — of their own design — the can do it all.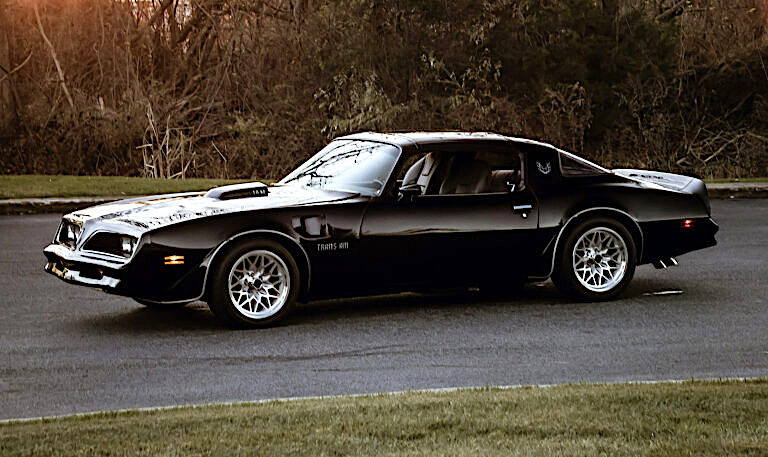 In this particular case, they've strayed from traditional engines, and even the LS-series. They turned to today's current LT1 V8 offering from Chevrolet Performance. But we're getting ahead of ourselves, now.
This particular '77 Trans Am was purchased a few years back by Mark Weisburg of Virginia, from Restore a Muscle Car's Dave Hall as a Bandit/SE clone. It looked the part of an actual Y82 T-top car, but the stripes were added after the car had already left GM's hands by a previous owner. Under the hood, was the 180hp Pontiac 400 and an automatic transmission — pretty standard fare for the era. As much as Mark loved the car upon initial purchase, he believed that it could use an overhaul, implement some updates, and make it more of a modern, real-world performance car.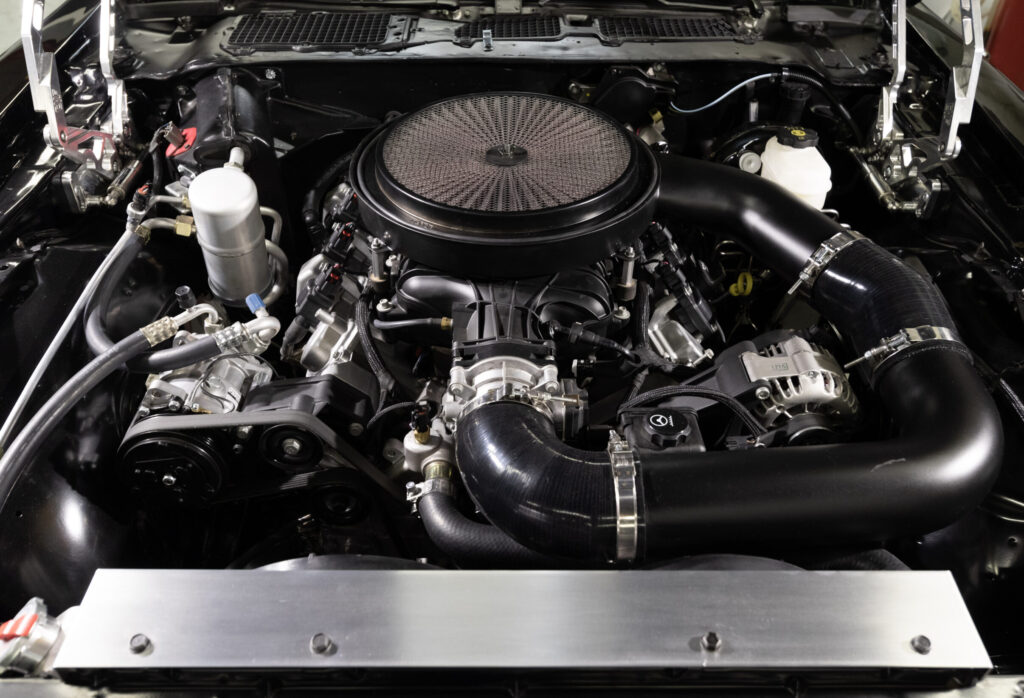 Initially, he figured that he could make do with an aftermarket electronic fuel injection conversion, upgraded suspension, and install a few more tweaks. But after an introduction to Larry Middleton at 2nd-Gen Engineering by mutual friend, Matthew Mace, all bets were off.
Several conversations ensued, and after having the car shipped form Virginia to Jersey, Larry set to work with rebuilding the car, essentially, from scratch. That wasn't the plan from the beginning, but once the teardown started, several issues had come to light.
"Larry is known to be one of the best in the business! A lot was learned during the build process of this Trans Am. It wasn't going to be very much fun to drive with its 180hp all-original 46-year-old engine and automatic transmission. So, it's almost like renovating a house. Once you begin removing and taking things apart, the more you find behind the walls! So long story short, it was determined the entire vehicle would be fully-dismantled, put on a rotisserie, and completely stripped down to finish the build. I believe the only parts reused were the actual shell, some parts from the interior, and a few other knick-knacks here and there. Other than that, most parts were replaced. Both Larry and I had the same vision. It was important to simultaneously maintain the look of originality, integrity, and heritage of the car to the maximum extent possible. All of this is sometimes referred to as a "Resto-Mod" or in layman's terms, basically a modernized classic car." — Mark Weisburg, Trans Am owner
So an entire new floor pan went into place, as did a solid factory subframe (that wasn't tweaked), which was then seam-welded, implemented with solid body mounts, and welded-in subframe connectors. While they were under the car, and cleaning things up, a new Spectra baffled gas tank with EFI capability, a Walbro 450LPH pump paired with a Holley Hydramat, and an aftermarket suspension went in. Larry, who runs it on his own car, suggested Pro-Touring F-body's GEN-II front spindles, front and rear adjustable sway bars, and springs, teamed with Viking Performance coil-over shocks and struts when it to help the car stay planted in the corners.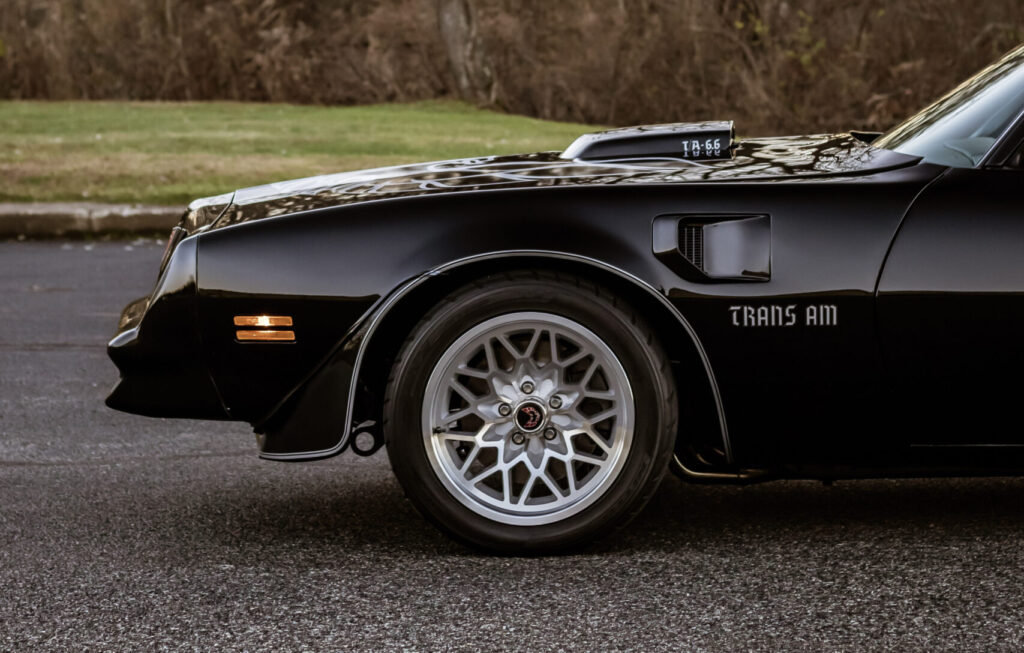 Taking things a step further, 17×9 YearOne Snowflake wheels wrapped in Nitto NT05 275/40/17 rubber allow for better handling, a wider footprint, and room for larger brakes. Which Larry has also taken advantage of, with a set of C6 binders. Making the fitment and functionality even possible, a Kore3 front hub adapters and rear backing plate adapters with a drum-in-hat E-brake. A Detroit Speed adapter kit to mate the C6 brake booster to the OEM pedals.
Working back to the top of the car, all of the gold stripes and birds were stripped off, the glass was all replaced with smoke tinted pieces, all of the SE gold trim pieces were swapped for chrome or silver, and the gold striping was replaced with platinum silver striping, similar to the gold "Bandit-style" stripes. The old paint remains, for now, but it was buffed and polished to near-perfection.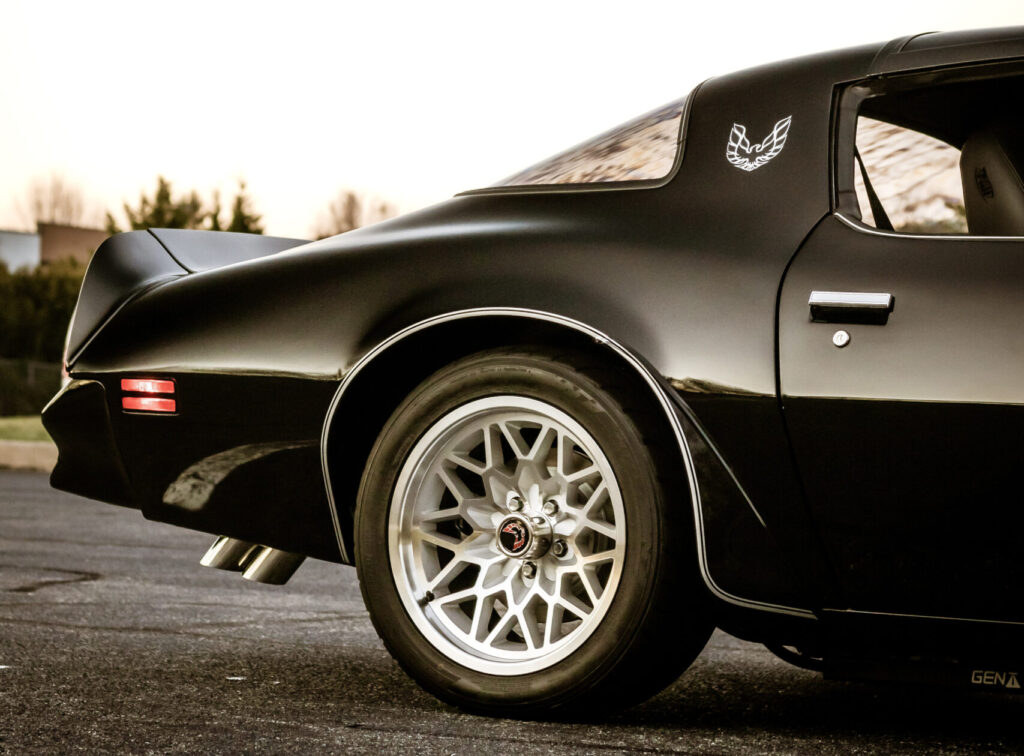 On the interior, most of it was discarded, replaced and updated. The original gauges that remained were restored and calibrated to their respected sensors.  An AutoMeter tachomteter and oil temperature gauges replaced the factory tach and clock. Daniel from Gaugemarks also refinished the faces of the new gauges to look factory.  100mph Speedometer was replaced with a 160 mph unit. 
To keep the driver informed of engine diagnosis issues, a 'Check Engine' light was integrated into the cluster — while retaining a factory look. The original gauge bulbs were all replaced with LED bulbs, making it much easier to read the vitals while retaining the originality of the car. 
The seats are TMI units, the interior trim pieces were replaced with components from Legendary Auto Interiors and the stereo system has been upgraded with an Alpine head unit, JL Audio amplifier, and CDT speakers. Keyless entry in a '77 Trans Am? Not from GM, but Larry implemented such a feature into the car. A Sikky shifter helps Mark row the Drivetrain Dynamics-modified Tremec TR6060 manual 6-speed gearbox.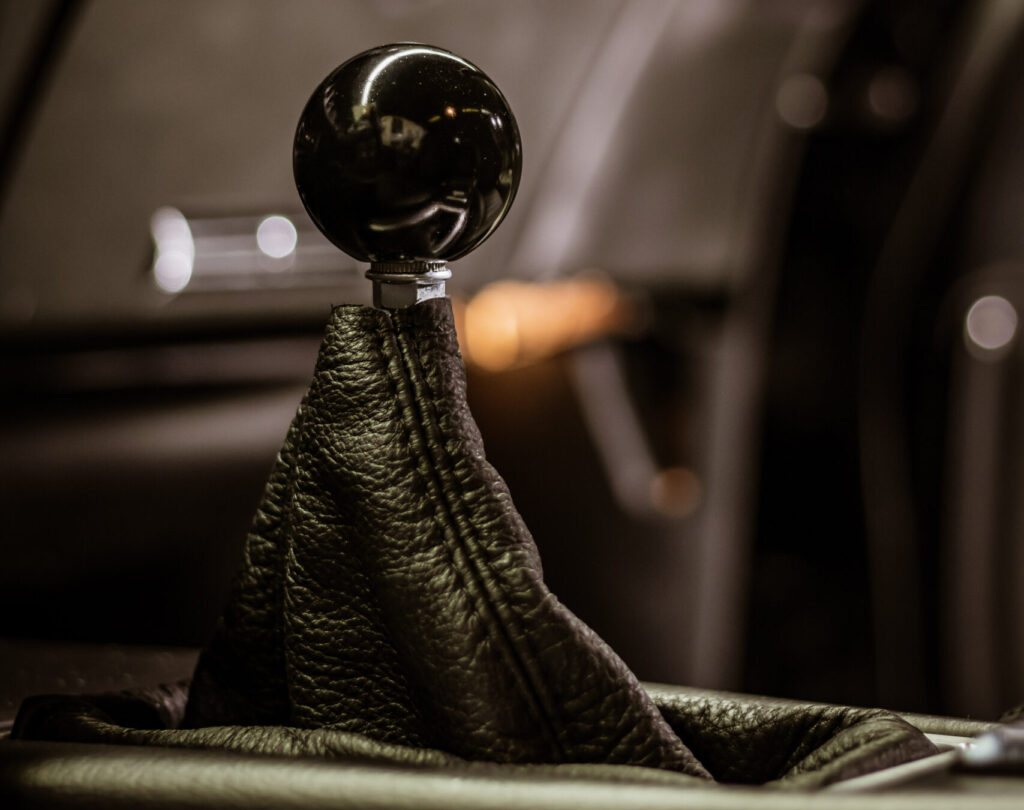 An all-new wiring harness went under the hood, as did a Holley LTX swap oil pan. The Shaker hood is functional, unlike how it was when it left the factory. Larry at Second-Gen made the metal intake ducting for the car to ensure cool, dense air into the LT1's throttle body. The 16-inch K&N air filter keeps the outside debris at bay while getting as much air into the engine as possible. The 3-inch tubing with Spintech mufflers gives the car an awesome soundtrack, and eliminates any serious restrictions in the exhaust system.
Future plans call for a fresh paint job, ultimately, though the current finish appears very presentable.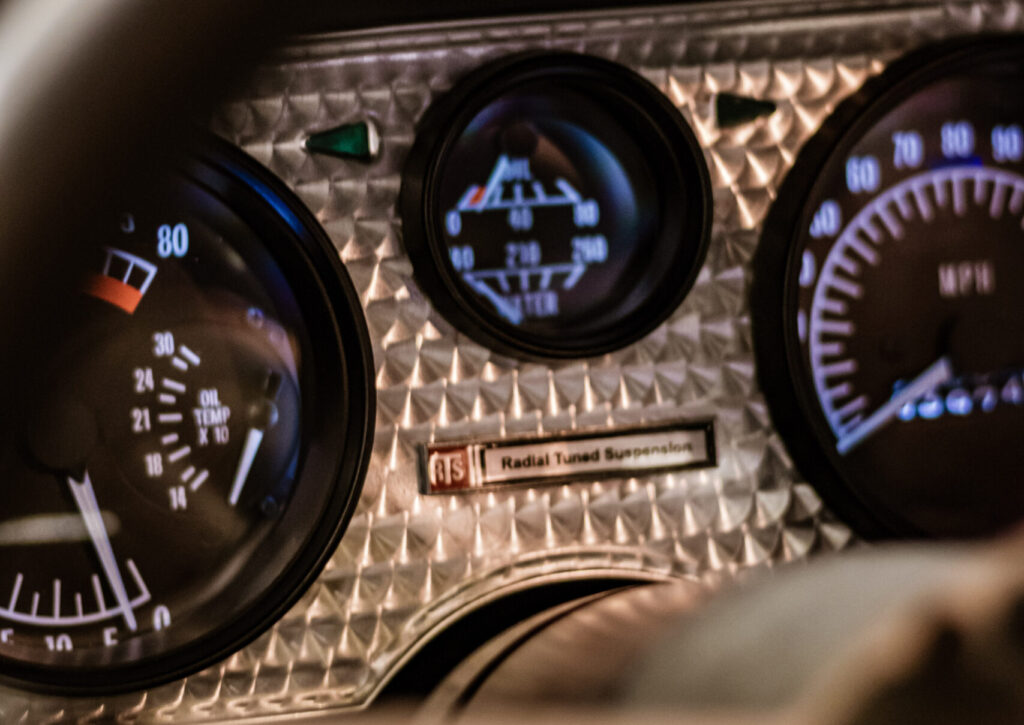 "Although the money and time spent on this project were not anticipated or expected, I am forever grateful to the highly talented and strongly recommended Mr. Larry Middleton and his team at 2nd Gen Engineering for his diligence, dedication, honesty, communication, expertise, attention to detail, devotion, and very difficult and labor-intensive work to make this dream a reality!

In closing, I would like to say that Larry's communication and responsiveness were unbeatable! In fact, they were on another level altogether! He always took my calls; updated me weekly for the past two years! Listened to me [complain] about…whatever….and THAT is something you cannot put a price tag on! 

So thank you, Larry Middleton! The wait was well worth it and you are truly a master of your craft. I'm honored to call you a friend." — Mark Weisburg, Trans Am owner
Rick Seitz is the owner and founder of AutoCentric Media, and has a true love and passion for all vehicles; GM, Ford, Dodge, imports, trucks — you name it! When he isn't clacking away on his keyboard, he's building, tuning, driving or testing his current crop of personal projects!