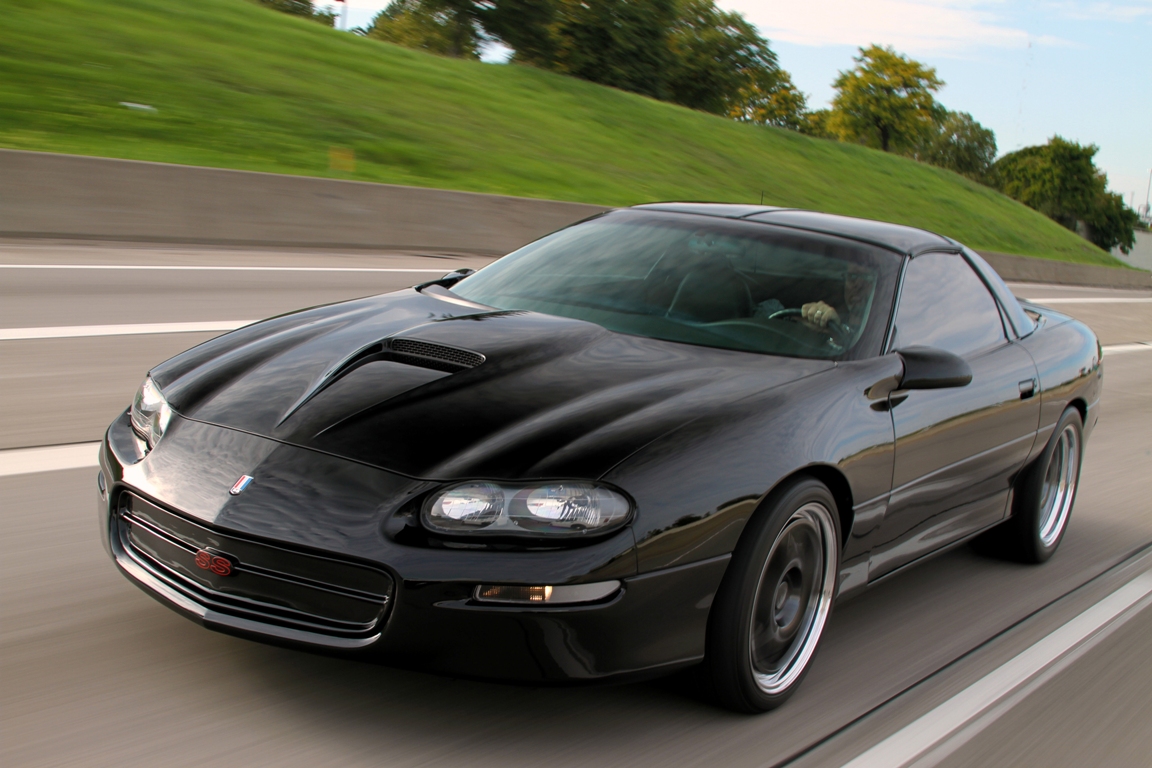 When the fourth-generation Camaro originally hit the street, The Simpsons hadn't even wrapped its fifth season, spending Friday night at a Blockbuster Video store was a "thing," and Apple was a computer company that was pretty much left for dead.
Yes, much has changed culturally since the Chevy's fourth iteration of the Camaro debuted and in that time, countless versions have been modified to reflect evolving performance and styling trends – not the least of which was the advent of the LS engine family. So, after 20-plus years of fourth-gen cars, you'd think we'd have seen it call when it comes to these adaptable, attainable performers.
You'd be wrong, thanks to Michigander Brent Schubring's 2001 Camaro SS. With subtle yet devastatingly effective appearance upgrades and an unconventional induction system, it's one of those cars that make a fresh, contemporary statement within a "been there/done that genre." It's surprisingly refreshing, too, in this age of supremely customized Gen-5 Camaros that Schubring has doubled down on the earlier generation.
"I wanted a stealthy boulevard bruiser that did all its work from stoplight to stoplight, without having to rev it beyond 7,000 rpm…" -Brent Schubring
In fact, doubling down is an apt description for his commitment to the car, after getting knee deep into it about a decade ago.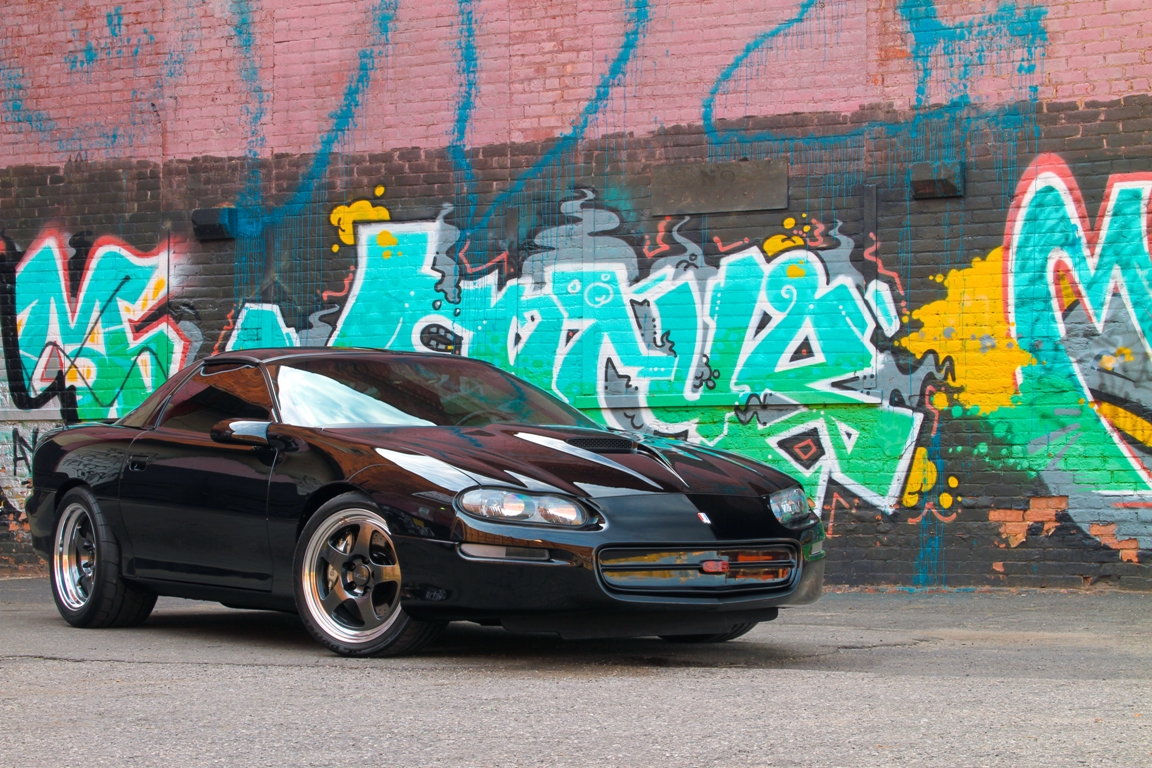 "I bought the car when it only had about 4,000 miles on it," says Schubring. "But it wasn't long before I sent it off to Decatur, Indiana, for one of Lingenfelter's head-and-cam 'top end' kits. It was a lot of fun."
Well, it was a lot of fun for a while. As most of us can attest, Schubring became accustomed to the higher performance threshold of the Camaro and the thrill began to wane. More to the point, the desire for greater power became too much to resist. He removed the Lingenfelter-built LS1 and channeled the proceeds toward the parts for a 403-inch LS2 engine. Before Schubring got too far into it, however, life intervened.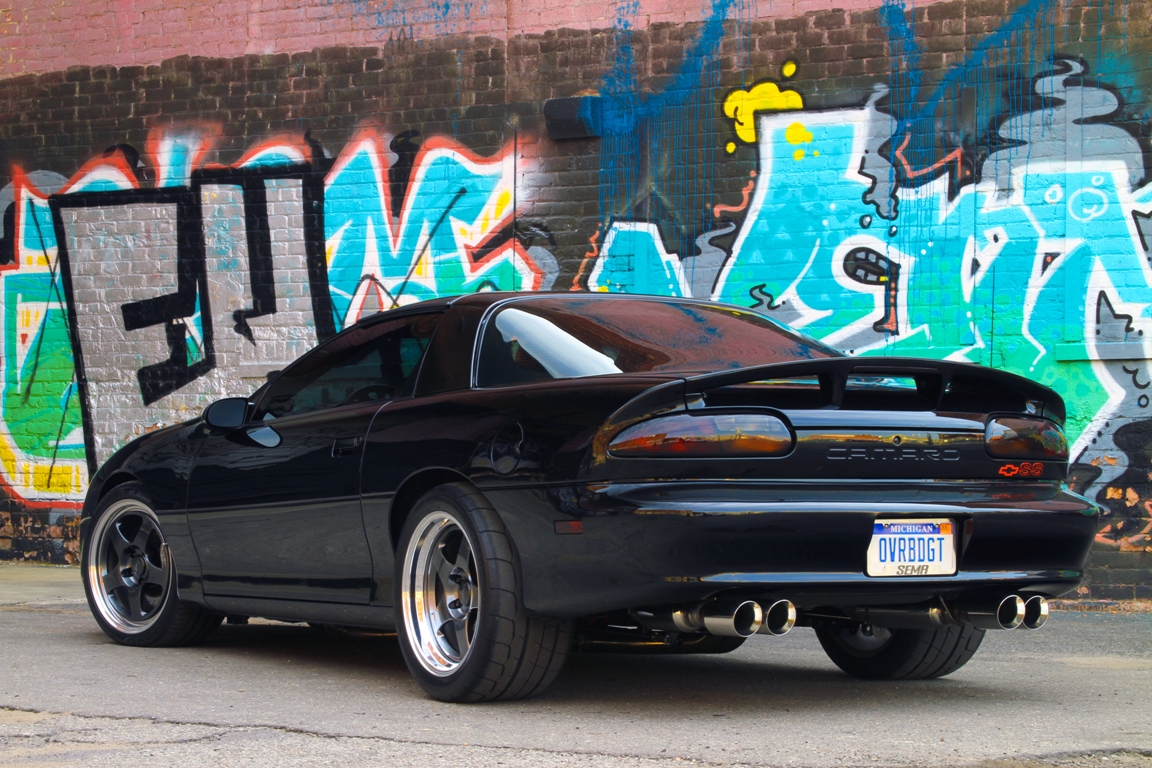 "I changed jobs, my wife and I changed residences, and all those other things that come along with adulthood," he says. "Five years later, I had a roller Camaro, no engine and not a lot of direction, but my wife encouraged me, suggesting that if I was finally going to do something with the car, I should do it right."
With the theme from "Rocky" building slowly in the background, the vision for the Camaro began to take hold. The engine – or lack thereof – was the Camaro's most obvious deficiency, so Schubring started there.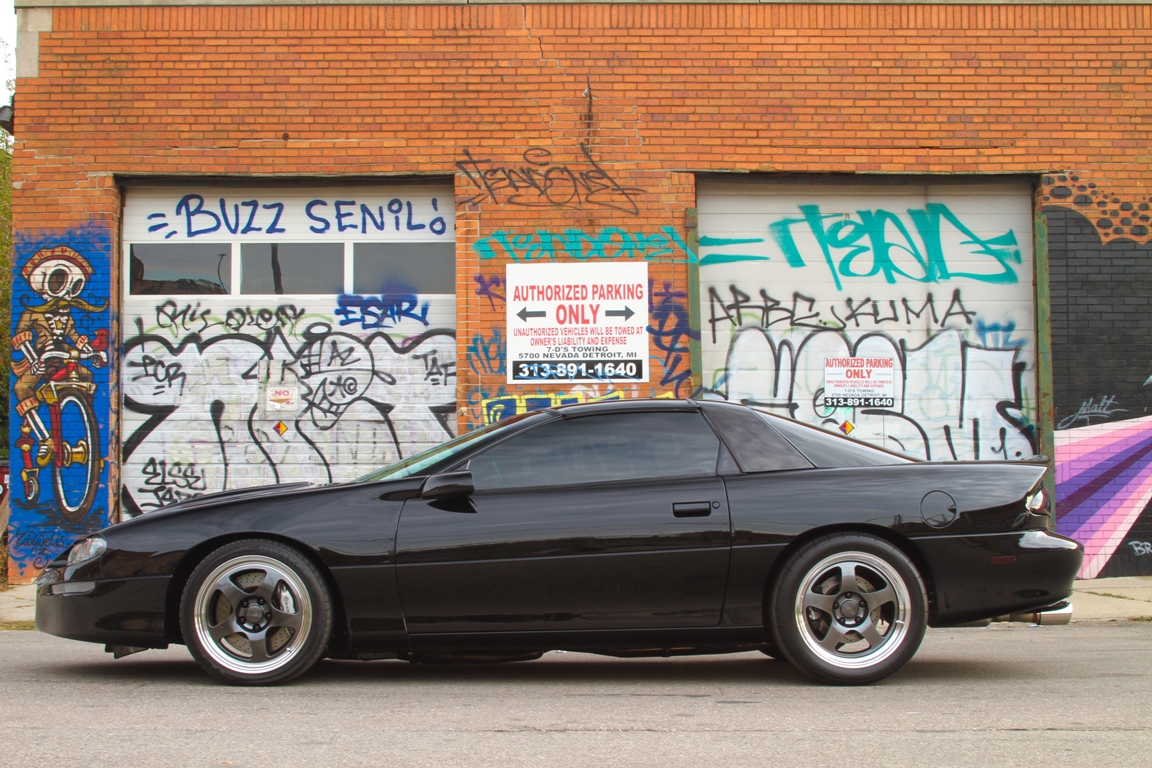 "I wanted a stealthy boulevard bruiser that did all its work from stoplight to stoplight, without having to rev it beyond 7,000 rpm," he says. "And by the time I dove back into the project, larger-displacement combinations were becoming more popular and I was on board with that idea."
That's when Shawn Miller Racing Engines, down in Virginia Beach, Va., entered the picture. They guided Schubring to a 460-cube combination, using a "seasoned" RHS block as the foundation. It was matched with a set of big-flow Mast PXR Inline 12-degree, six-bolt heads – boasting 290cc intake runners and the valves splayed 3 degrees.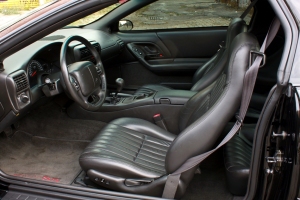 Original plans for a sheet metal intake manifold were scrapped when it was determined it wouldn't be suitable for daily driving, so the decision was made to go with the uber-sexy Kinsler ITB individual-runner manifold. With its carbon fiber air horns and exotic cross-ram appearance, it looks like a million bucks under the hood – which is great, because its approximately $7,000 retail price makes a factory LS7 intake look like a Black Friday giveaway special. It's used with a set of 85-lb./hr. injectors.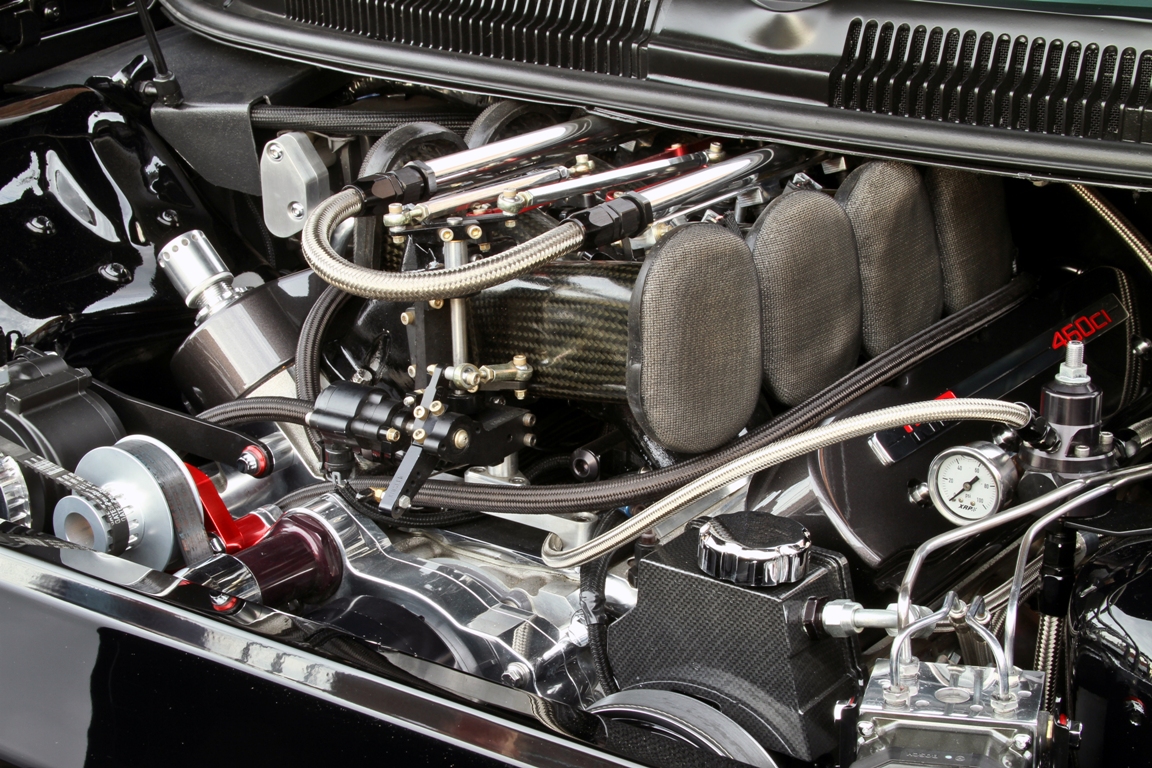 "It was a serious investment, no doubt about it," says Schubring. "But it's one of the defining characteristics of the car and it really performs as good as it looks. I couldn't be happier with it."
Miller and Schubring tinkered with a few different camshaft grinds to satisfy the airflow capability of the big-inch LS engine, finally settling on a COMP Cams part delivering .672/.672-inch lift and 262/274-degrees duration, with a relatively wide 113-degree lobe separation angle. It's a street-friendly grind that definitely holds the valves open at WOT, enabling nearly 800 horsepower and nearly 700 lb.-ft. of torque – all before 7,000 rpm. That's naturally aspirated power, remember. Impressive, to say the least.
It's also more power than the stock T-56 six-speed and 10-bolt rear axle could cope with on a sustained basis, so Liberty Gears beefed up the TREMEC tranny, which was matched with a Katech LS9X twin-disc clutch, and Midwest Chassis built a bulletproof 9-inch axle for the Camaro. Likewise, the brake system was enhanced with Cadillac CTS-V front brakes and a hydroboost assist system from Hydratech Braking Systems.
Rather than relying on vacuum for braking power, a hydroboost system uses pressure from the power steering pump. Its two big advantages are greater, more consistent stopping power and a big reduction in underhood real estate – which is already at a premium in a fourth-gen F-body. In fact, it was a huge help in fitting the Kinsler intake system in Schubring's car.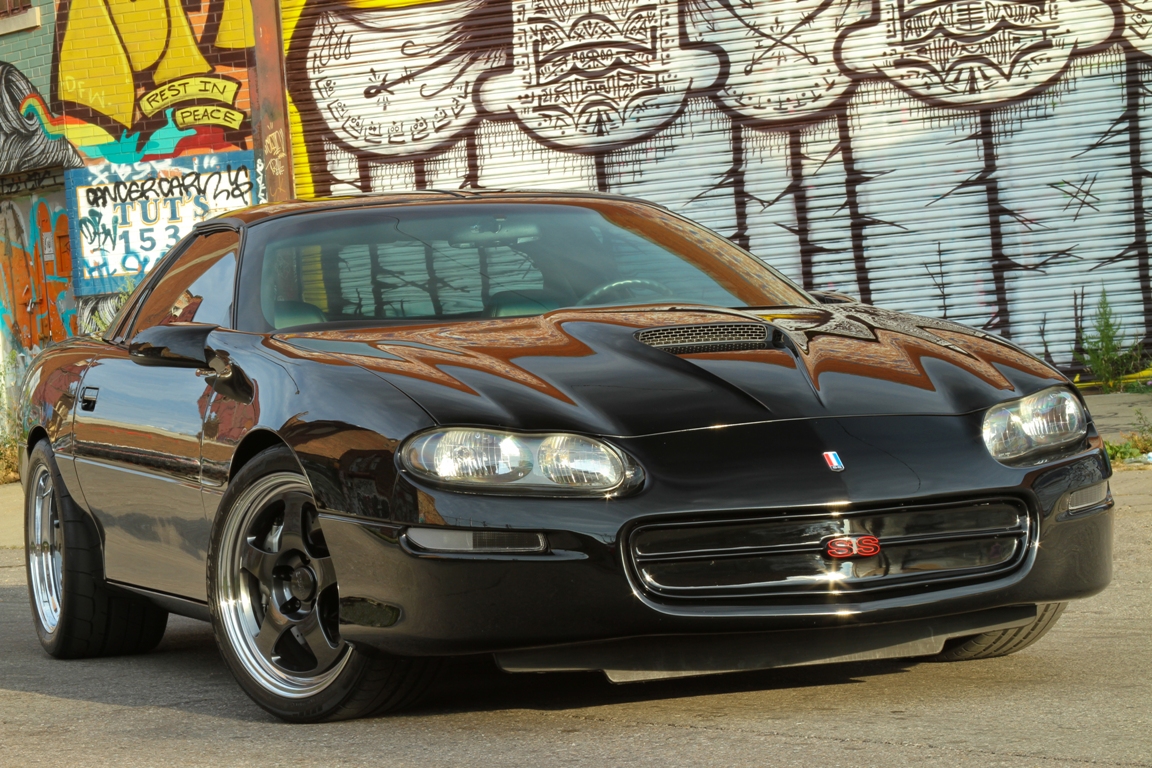 "The hydroboost system stops the car hard," he says. "Compared to the pretty vague, underpowered feeling of the stock Camaro SS brakes, it's a whole new feeling of immediacy and confidence – especially when you're running fast."
Additional chassis and suspension upgrades on the car include UMI Performance upper and lower front control arms, rear control arms and front/rear stabilizer bars. They're all matched with Eibach Pro springs and Bilstein shocks. The UMI tubular control arms not only stronger than stock, they're a little lighter, too. A stronger Panhard bar and torque arm from Midwest Chassis help keep the Fikse Profil wheels and Toyo tires planted.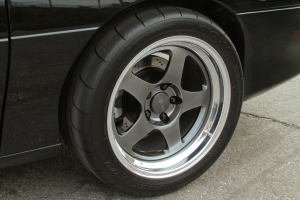 In the front, the Fikse 18 x 9.5-inch wheels are used with Toyo Sport 275/35ZR18 tires, while in the back Schubring squeezed in a pair of 315/35ZR18 Toyo TQ drag radials, mounted on 18 x 11-inch rims. The chassis setup doesn't break any new ground, but that's just fine, because its mix of proven components and sticky Toyo tires gives the car tremendous grip and firm launch characteristics.
Where Schubring's car ventures into new territory, however, is the surprisingly minor exterior mods that leave a huge impression on every F-body fan who views them. Simply put, he filled in the fog lamp openings and phony inlet on the "grille" insert. That's it. But the effect is stunning. It looks like a new – and more specifically, a newer – car.
"The main thing I was going after was eliminating the 'catfish mouth' appearance of the Camaro," he says. "I think it looks a lot cleaner and more contemporary."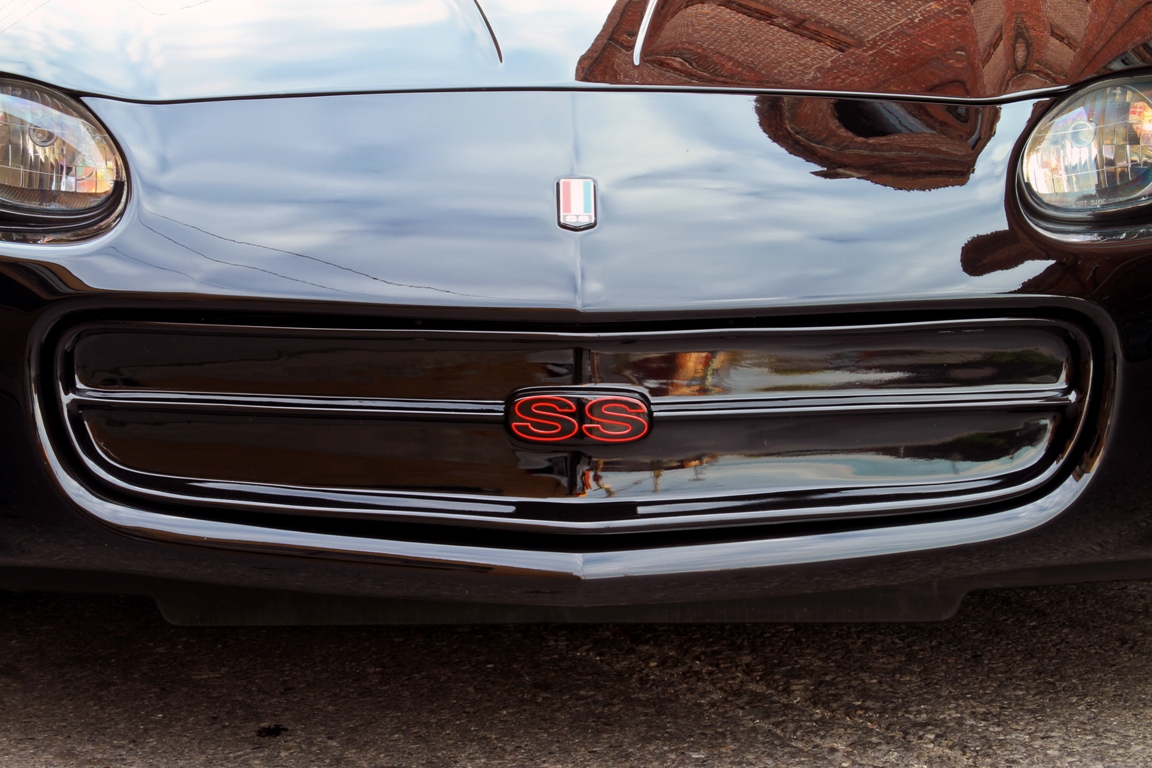 Indeed, it does. And apart from a carbon fiber sail panel on the roof, the rest of the Camaro's body is just like it left the defunct and demolished Ste. Thérèse, Quebec assembly plant nearly 15 years ago – but those changes to the front fascia totally transform the look of the car. Even the paint is all-original, save for the repainted fascia.
There's a lesson about restraint and vision to learn here, because all the glue-on spoiler, rocker moldings and scoops don't hold a candle to the devastatingly effective change in appearance achieved with comparatively minor plastic surgery.
Yes, we've just about seen it all when it comes for fourth-gen F-bodies, but Brent Schurbing reminds us all that a little creativity and unwavering attention to detail can turn even the most jaded of heads.  Well done, sir.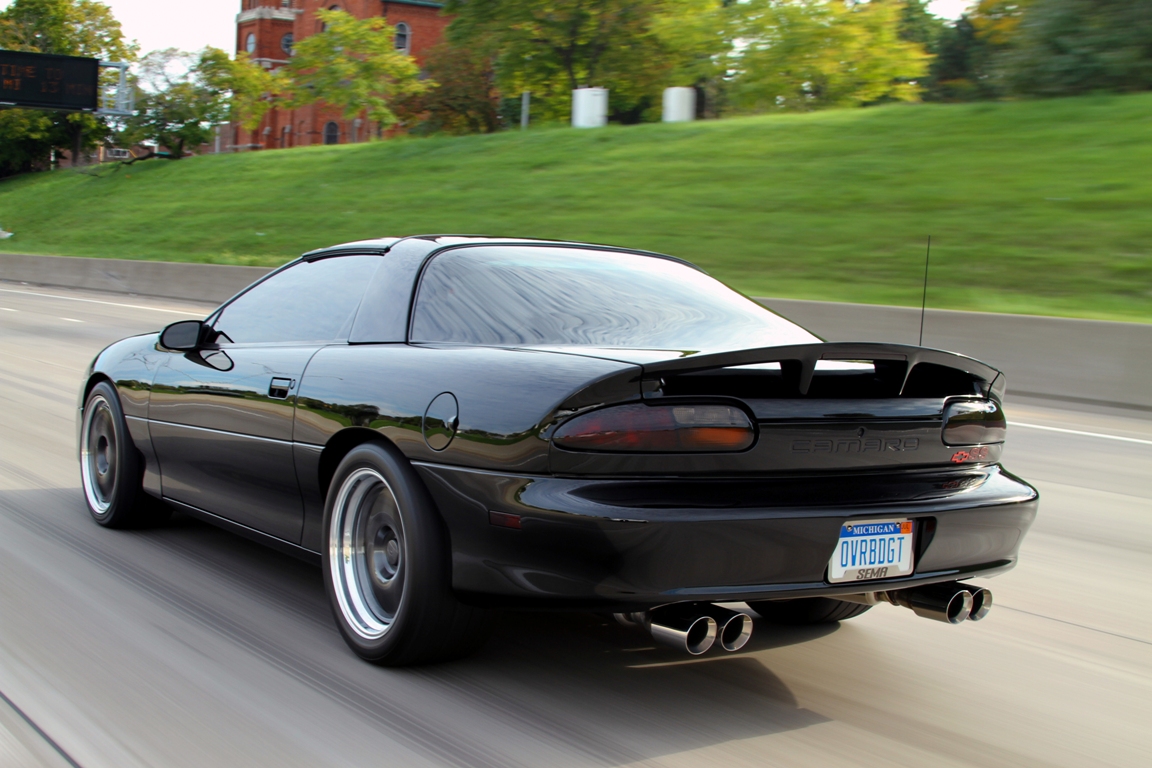 TECH SHEET:
CAR: 2001 Camaro SS
OWNER: Brent Schubring
ENGINE BLOCK: RHS LS Race Block short deck, built by Shawn Miller Racing Engines; 460 cubic inches
CRANKSHAFT: Lunati pro series forged steel
CONNECTING RODS: Callies Compstar
PISTONS: JE forged aluminum
CAMSHAFT: Crane hydraulic roller; 262/274 duration, .672/.672-inch lift, 113 LSA
CYLINDER HEADS: Mast Motorsports PXR Inline 12-degree aluminum; 2.25/1.61-inch valves
COMPRESSION RATIO: 11.5:1
INDUCTION: Kinsler ITB individual-runner intake
IGNITION: D585-code truck coil packs
EXHAUST: Kooks 2-inch headers, with 3-inch exhaust system
FUEL DELIVERY: 85-lb. injectors
TUNING: Stock controller, tuned by Shawn Miller Racing Engines
TRANSMISSION: TREMEC T-56 six-speed manual built by Liberty Gears
CLUTCH: Katech LS9X twin-disc
DRIVESHAFT: PST 3.5-inch aluminum
SUSPENSION (front): UMI upper/lower control arms and stabilizer bar; Eibach Pro coil springs and Bilstein shocks
SUSPENSION (rear): UMI control arms and stabilizer bar; Eibach Pro coil springs and Bilstein shocks; Midwest Chassis Panhard bar and torque arm
CHASSIS MODS: None
BRAKES: CTS-V front / stock rear; with Hydratech hydroboost assist system
WHEELS: Fikse Profil – 18 x 9.5-inch (front) / 18 x 11-inch (rear)
TIRES: Toyo Sport 275/35ZR18 (front) / Toyo TQ drag radial 315/35ZR18 (rear)
HP/TQ.: 796 hp/699 lb.-ft. (634 rwhp/542 rwtq on Mustang dyno)
BEST 1/4-MILE ET: N/A
AutoCentric Media is the fastest-growing all-encompassing digital magazine, catered to automotive enthusiasts from all walks of life, with various interests.